It was chore day, and chore day means I need a new audiobook to get me through. I borrowed a copy of Accidental Magic, by Nicole Hall, from Hoopla.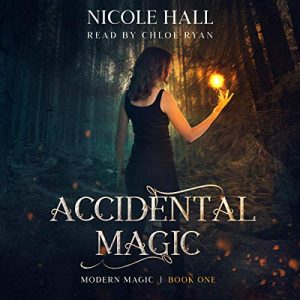 Magic is real, fairies are assholes, and everyone knew about it but me…
Sera Allen needs a change. The family house she inherits is the perfect place for a fresh start, except for the sexy neighbor she'd ditched years before and the surprise fairies living across the street. Before long, she's neck-deep in magic, fae, and zombie bunnies, and her tenuous connection to her powers relies on the one man she wants to avoid.
Jake Thomas is happy in his mundane life. Magic is for other people. Until the girl who'd broken his heart moves back home and he finds himself drawn into the world of the fae. She needs his help, but can he trust her to stick around this time when things get rough?
With a dark force threatening the town, they'll have to face their pasts and overcome their distrust to have any chance at a future. Together they can make magic, but will it be enough?

This wasn't bad, I just found myself unable to ever truly get invested in it. I thought the characters were kind of bland. The romance just picked up where it had left off years earlier, so there was nothing particularly tantalizing or titillating about it. The villains were always just off page, so I felt no threat from them, etc. The world isn't elaborate or detailed.
Nothing was bad. The writing was fine. The narration by Chloe Ryan was fine. The editing (as far as one can tell in audio) seemed fine. I was never quite bored. But I also wasn't overly interested. I wouldn't warn anyone off the book, but I also don't think I'll read he next in the series.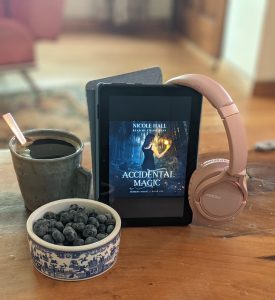 ---
Other Reviews: