Earlier this year Awakening (by Poppy Williams) was featured on Sadie's Spotlight and I was given a copy of the book. And while my Awakening Challenge is technically finished, I couldn't resist reading one last book with the title to bring 2021's total to 15. It makes me laugh to scroll through my reviews page and see the same title go by again and again.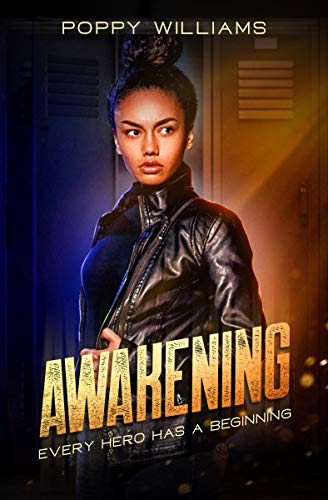 ★Every Hero Has a Beginning★
Raised by parents who work deep within the U.S. intelligence agency, Zoe Dixon has picked up a few skills along the way.
When her family moves to a new town, Zoe thinks it's business as usual. But that all changes when a student turns up dead at her new school. Now, after years of keeping a low profile, Zoe has to decide whether she'll step out of the shadows and use her skills for good.
As she digs deeper, she'll uncover shocking truths that will change the course of her life forever.

This is a perfectly enjoyable Young Adult adventure novel that I likely didn't appreciate as much as I should have, being older than the intended audience. All the same, I like Zoe a lot. I thought the mystery was well-integrated, the possible future love interest sweet, and the writing/editing clean. I did think the sudden twist too jarring and didn't find it particularly believable. It required some drastic changes in character and I thought didn't even work toward the the stated goals. In fact, it seemed to me the effect would be just the opposite of those sought. (Sorry, being more clear would be a big spoiler.)