S.L. Choi's Bad Girls Drink Blood has been featured over on Sadie's Spotlight a couple times and, somewhere along the way, I ended up with an ecopy of it. I think I probably won it in one of the giveaways.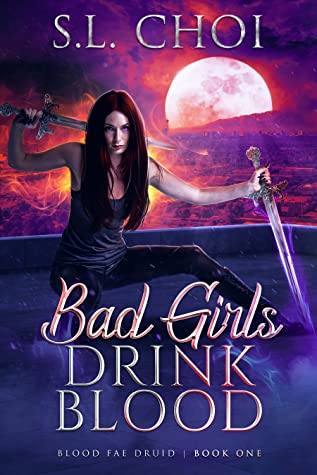 Part sun fae, part blood fae, all abomination.
There is only one hybrid fae in existence, and that dishonor goes to Lane Callaghan.
After a life spent dodging slurs, threats, and assassination attempts, Lane gave her past the one finger salute and ditched her former fae home for good. The detective agency she and her sisters run on the edge of Las Vegas continues to limp along, with Lane doing more debt collecting and intimidating than investigating, but anything to pay the bills. Between working for low-lifes to bring down even lower-lifes, eating cheesy poofs by the bucket, and flirting with the criminally attractive bartender where she conducts business, life is good.
That ends when a routine job goes sideways, leaving Lane with a sack full of stolen sun shards—the source of sun fae power. Without the shards, the sun fae face giving up their magic completely, or risk death if they use their power. Considering they would rather see her dead, good riddance, as far as Lane's concerned—except her father and adopted sister are sun fae. Lane must choose—return home to save the fae bastards that almost killed her, or let them burn.


I generally enjoyed this. I liked that Lane was a strong female lead, despite her personal insecurities. I appreciated her love and loyalty to her family and that, considering two of the three sisters were adopted, it's very much a found family. Teddy made for a good romantic partner. I especially liked how he supported her without every trying to stifle her more dangerous tendencies. The world(s) seemed interesting, the plot moved along at a nice clip, and the writing was pretty clean. So, lots of good stuff here.
I did think it was longer than need be—maybe tried to cover too much ground—there were a couple notable inconsistencies, and I felt a little cheated out of the romance. I liked Teddy and Lane, but we didn't really get to see them falling in love or either one romancing the other. It seemed to have happened prior to the events of the book. As such, I wasn't overly invested in them as a couple.
However, if there are future books, I'd be up for reading them.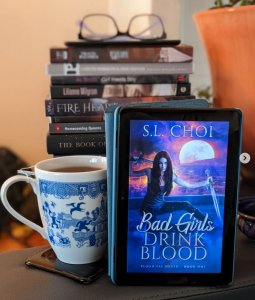 ---
Other Reviews: