I agreed to review Maria DeBlassie's Weep, Woman, Weep as part of its Goddess Fish Promotions Book Tour. The book has also previously been featured over on Sadie's Spotlight. So, you can nip on over there for author information and an excerpt.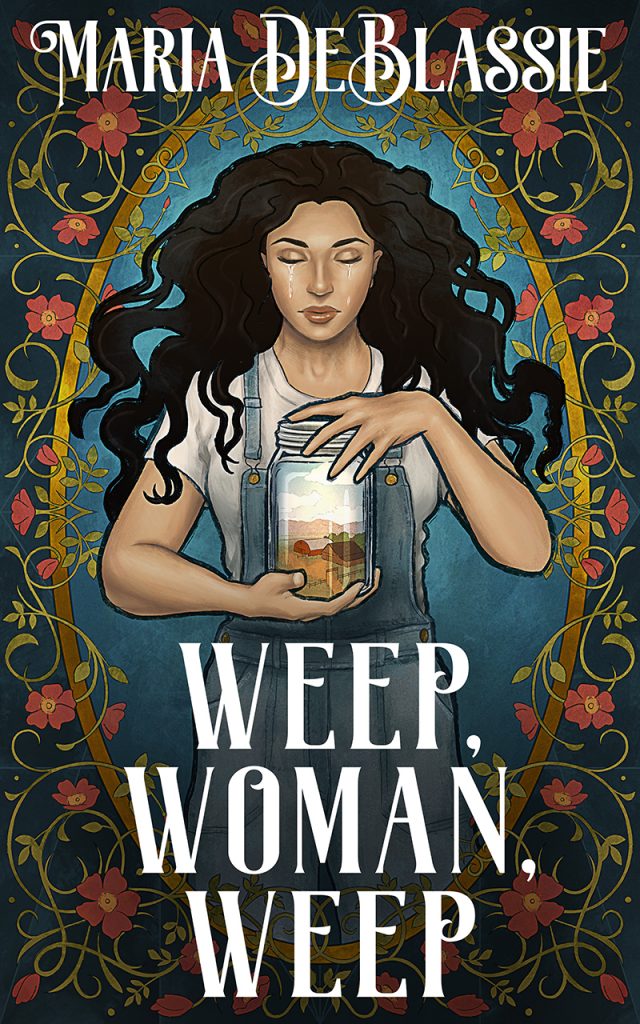 The women of Sueño, New Mexico don't know how to live a life without sorrows. That's La Llorona's doing. She roams the waterways looking for the next generation of girls to baptize, filling them with more tears than any woman should have to hold. And there's not much they can do about the Weeping Woman except to avoid walking along the riverbank at night and to try to keep their sadness in check. That's what attracts her to them: the pain and heartache that gets passed down from one generation of women to the next.
Mercy knows this, probably better than anyone. She lost her best friend to La Llorona and almost found a watery grave herself. But she survived. Only she didn't come back quite right and she knows La Llorona won't be satisfied until she drags the one soul that got away back to the bottom of the river.
In a battle for her life, Mercy fights to break the chains of generational trauma and reclaim her soul free from ancestral hauntings by turning to the only things that she knows can save her: plant medicine, pulp books, and the promise of a love so strong not even La Llorona can stop it from happening. What unfolds is a stunning tale of one woman's journey into magic, healing, and rebirth.


I admit that I am not really a raver. I tend to be fairly reserved in my praise. Regardless, I have to say that Weep, Woman, Weep is a truly exceptional story of surviving and escaping generational trauma (sometimes over generations, by virtue of dilution as much as individual grit). Through Mercy the reader is able to see the struggles and challenges of the endeavor—as well as the failures— and feel the exuberance of growth, revelation, freedom, and rejuvenation.
The writing is haunting and lyrical (quite gothic) and DeBlassie manages to relay the despair and dangers to Mercy's (and the other young women of her town) without forcing the reader to sit through anything graphic for the shock factor. (It wasn't needed.) The characters are likeable and distinct. The editing is clean and the cover is gorgeous. Whether you call it gothic horror, fairy-tales, or magical realism, I'll be well up for more of DeBlassie's writing.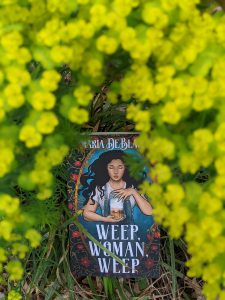 ---
Other Reviews:
Coffee and Wander Books – Review: Weep, Woman, Weep
Review: Weep, Woman, Weep by Maria DeBlassie (2021)