Ok, this might take a little explaining. Because, from a blogger's perspective, I love posting excerpts. Which I acknowledge chances being a little hypocritical. Over on Sadie's Spotlight, a blitz or spotlight with an excerpt is probably the most common sort of post I post.
I like them from that end because they are usually brief, non-graphical, and give readers an idea of what to expect from the writing in the book. I can usually tell from a paragraph or two if I'm going to like the author's writing style or not. So, I feel like excerpts serve a purpose. I'm not arguing against them. As a blogger who promotes books on her blog, I love them and assume (by their prevalence) that other readers appreciate them.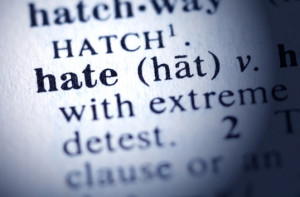 However, as a reader myself, I hate them. I almost never read them, even when I post them if I'm being honest. It doesn't matter if it's a sneak peek into the next book at the end of a finished book, an excerpt on a blog (like I often post), a page flip on social media, downloading a sample from a bookseller, or previews from a bookfunnel-like promotion. I am not at all interested.
This topic came up today because I was looking at a Bookfunnel promotion, and as I scrolled through, I found Preview, Excerpt, Free Chapter, Sample Chapters, Teasers, Short Story in the whatever series, etc. And I said, "Well, this is a waste of my time," and stopped scrolling. Whatever books were past that point, I never saw.
I'm speaking solely for myself here. But I will never knowingly download any of those, and I'm super annoyed if I think I've downloaded a book and only later realize it's the just first 3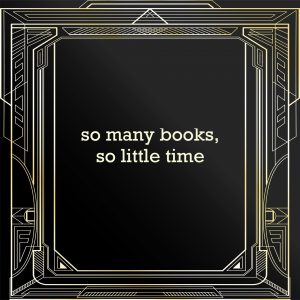 chapters or something*.
There are several reasons for this reluctance. The most important of which is time. It's most important because it's relevant in several ways. First, I own literally thousands of books. If I'm picking up a new one, it's an addition I really don't need, I want. As such, I'm not going to put any significant time or effort into it. I will not spend half an hour reading the sample to decide if I want it or not.
While I realize X number of pages as a preview is offered as an extended chance to decide if I want the book. To me, it feels like an imposition on my time. I do not want to read twenty pages to make a decision I can make based on the cover and blurb. That's their purpose. I don't want to make the process more lengthy and time-consuming.
Second, I hate, hate, hate with an abiding passion starting things I don't get to finish. So, putting half an hour into reading three free chapters and then stopping is anathema to me. I cannot stress how much I dislike even the thought of this. I am not neutral on the subject of preview chapters from this perspective. I am strongly anti-**.
As an aside, this holds true for books too. I have become increasingly disenchanted with series lately because there is a trend in which plots stretch over entire series instead of having any natural stopping point at the end of books. I even recently posted looking for recommendations for standalones and omnibuses to avoid this.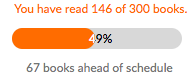 Third, I'm a list maker. I get a lot of satisfaction building my yearly have-read list. Spending half an hour reading a sample and not finishing the book feels like a waste because there is nothing to log at the end of it. And I could have put that time into reading half an hour of a book I could log.
I've seen quite a lot of discourse lately from readers saying that numeric reading challenges and the drive to read more have stripped reading of enjoyment and made it feel like a chore. But this is not true for me. I very much enjoy the feeling of accomplishment I get from starting January first with a blank page and ending the year with a full list of books I've finished. And all the excerpts, previews, sample chapters, etc, don't contribute to this accomplishment. In fact, I feel like they undercut it.
So, while I acknowledge that excerpts serve a purpose and I'm thrilled for those that enjoy them. I am aware, after all, that some people enjoy them as an amusement of their own, separate from the book they represent. My unpopular opinion is that I hate them. I feel like they clutter promotions up, and I wish they weren't there. But even more broadly, I just don't want to read them.
This is, of course, an "if you don't want to read them, then don't" situation. But since this is also my blog, I get to take a page to vent about how much I don't want to read them.

---
*I'll acknowledge a certain amount of audacity here. The Bookfunnel promotion in question was for free books. As such, a person shouldn't complain too much about what is or isn't offered up for free.
** Again, for myself, not in general. Others can and should do as they please.