I borrowed audio copies of Chase the Dark and Bind the Soul (written by Annette Marie and narrated by Jorjeana Marie) through hoopla. I'm not feeling super wordy today. But here are brief reviews…let's call them mini reviews.
---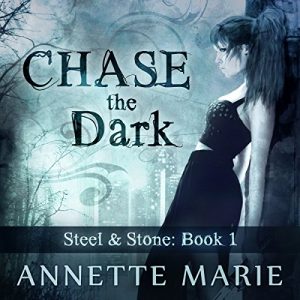 The Book:
Piper Griffiths wants one thing in life: To become a Consul, a keeper of the peace between humans and daemons. There are three obstacles in her way.
The first is Lyre. Incubus. Hotter than hell and with a wicked streak to match. His greatest mission in life is to annoy the crap out of her, but he isn't as harmless as he seems. The second is Ash. Draconian. Powerful. Dangerous. He knows too much and reveals nothing. Also, disturbingly attractive — and scary. Did she mention scary?
The third is the Sahar Stone. Top secret magical weapon of mass destruction. Previously hidden in her Consulate until thieves broke in, went on a murder spree, and disappeared with the weapon.
And they left Piper to take the fall for their crimes.
Now she's on the run, her dreams of becoming a Consul shattered and every daemon in the city gunning to kill her. She's dead on her own, but there's no one she can trust — no one except two entirely untrustworthy daemons … See problems one and two.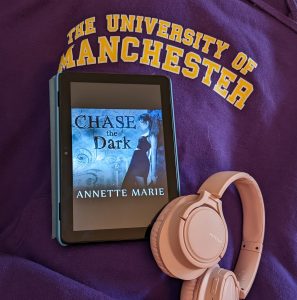 My Review:
I enjoyed this. I liked the characters a lot and there is some real humor in an otherwise grim story-line. It maybe wasn't as good as some of Marie's newer works, —it has a pretty big info-dump/lag in the middle, for example—but still good.  It does feel a little more YA than NA though, just an FYI.  The narrator was also inconsistent—sometimes doing a really good job and other times speaking as if through a blocked nose and swallowing a lot. But I enjoyed more than I didn't and I look forward to book two.
---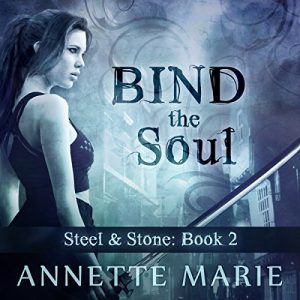 The Book:
The most important rule for an Apprentice Consul is simple: Don't get involved with daemons. Well, Piper is planning to break that rule — big time.
After a near-deadly scandal with the Sahar Stone, she has the chance to return to the only life she's ever wanted. All she has to do to keep her Apprenticeship is forget about Ash and Lyre. Ash might be enigmatic and notoriously lethal, and Lyre might be as sinfully irresistible as he is irritating, but they're not bad for a couple of daemons.
There's just one problem: Ash is missing.
Really, she shouldn't risk her future for him. He lied. He betrayed her. But he also saved her life, damn it. Wherever he is, he's in trouble, and if she doesn't save his sorry butt, who will? But with every dangerous secret she unravels, each one darker than the last, she slips deeper into Ash's world — a world with no escape for either of them.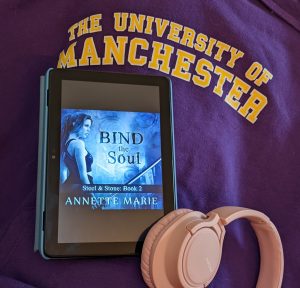 My Review:
I struggled with the first half of this book. Piper was just SO WHINY. And while I realize she's a teen thrown into huge events that are understandably beyond her, it was no fun to read (or listen to, as the case ma be). However, she seemed to firm up in the second half and I felt like she experienced a lot of personal growth. The romance is very slow, which I appreciate and I'm still liking the characters a lot. I plan to finish the series, but I think I'll give myself a little break first.