I accepted an ARC review copy of Club Blood (by Sarah James and Cassandra Celia)  through Pride Book Tours.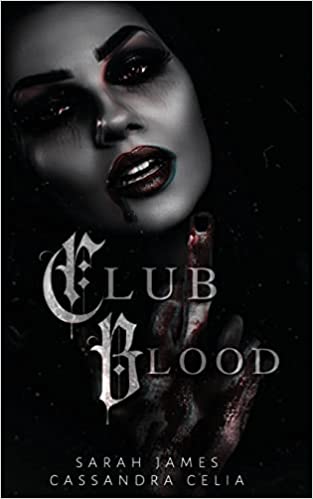 Sin City just got extra bloodthirsty… Welcome to Club Blood.
Vampires no longer hide in the shadows and humans have adjusted, learning to coexist with the Known. But in a city filled with sinful acts and lustful affairs, it's not uncommon for mistakes to happen.
Cecelia agrees to visit Ambrosia, a notorious nightclub run by vampires, on the night of her birthday. But as Cece stumbles across the murder of one of the Known's most feared council leaders, she is thrown into terrible danger.
For Mercy, being at the top and conquering her kingdom has always been above all else. It doesn't bother her when she has to rip the heart out of her boss in order to get what she wants, though she does find it inconvenient that there's a human witness.
Mercy and her coven hold Cece captive in order to secure Mercy's quest to reign. Soon, Cece finds it hard to separate fear and attraction, being drawn to the enticing danger of Mercy's life, and Mercy discovers that there might be just one person she's willing to protect more than herself.
Just being together is enough to upend both of their lives, hurling them towards a war neither of them ever wanted to start.
Mercy must decide whether having Cece could be worth losing her kingdom, and Cece must endeavor to survive in a world of danger and darkness that was designed to kill her.
Their lust might be worth the bloodshed.

I've got to admit. I didn't resonate with this book. The writing is quite readable, and even though I had an ARC, the editing felt competent. So, any complaints I have are really just of the how well the book did or didn't gel with me sort. And I'm afraid I leaned more toward didn't.
I liked the idea of the book. A female vampire, fighting the patriarchal vampire culture to rise to the top of her bloody and cut throat career/society. And I appreciate that James and Celia were playing with gender tropes a little bit. But I also felt the plot and characters was super cliched. I'm afraid making it an F/F romance, but keeping all of the characteristics of a M/F romance isn't transgressive. It's lazy.
[Spoiler] Here we had the villainous jealous ex. The jealous ex that is contrasted against the innocent love interest by her aggressively sexual presentation (in her clothing, attitudes, and actions). How many times have readers seen this same thing? Too many. There's both the sassy (and promiscuous) BFF who tempts the pure main character to leave her safe bounds. Her promiscuity gets her killed, BTW. We've seen this a million times too. Then she's replaced with the sassy gay BFF. This one is male, but still a character we've all seen in just this character position many times before. Let's just stop there. But I could go on. The big shark who smiles to Mercy's face but really duplicitously seeks to re-subjugate the woman who dared leave her subservient place? Yep, not new or interesting.
Really the cliched characters were more than I could handle. But the real reason this didn't resonate was that it was inconsistent. Mercy is said to be so merciless, but if that was true she never would have let the events of the book go as far as they did without solving (or even acknowledging) the problem. Her very actions undermined the primary characteristic we're given for her. Further, the whole reason she breaks character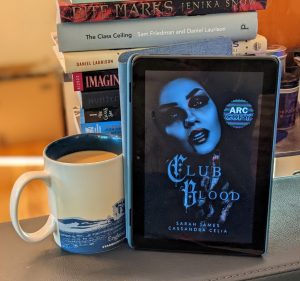 (separately than the preceding point) to keep and eventually fall for Cece is a mystery. I mean it's a mystery in the book. So, again, her supposed ruthlessness is undermined by her actions. Then there is Cece. She has a convenient personality shift that allowed for the happy ending. But it didn't feel believable. It was too abrupt.
All in all. I had complaints. Several of them. But they are things that bother me. They don't bother a lot of other people. I suggest reading the book and deciding for yourself.
---
Other Reviews: