I accepted a review copy of Ann Denton's Defiled through Love Books Tours. It is the second book in The Feral Princess series and I reviewed book one, Defiant, last month. You can find that review here. The book was also featured over at Sadie's Spotlight.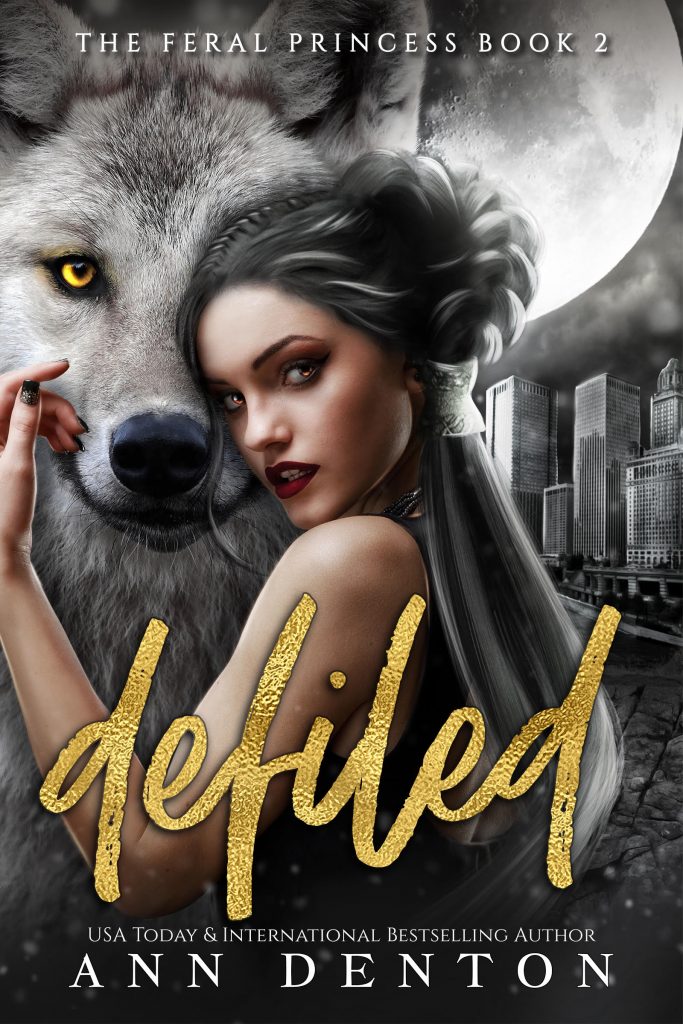 Elena
When Black tries to force a ring onto my finger, I bolt.
I escape the pack leader's clutches with Jonah, my best friend with benefits…who has become so much more.
But then my body betrays me. My stupid wolf shifter hormones send me spiraling into my first heat only hours after I flee.
Desire blazes through my veins until it's so wild and fierce that it takes over my reality.
It makes me hallucinate while I'm with Jonah and wish for things I don't want.
Like Black.
Black
Elena was stolen from me.
No one steals from the Lobo pack, and no one ever steals from me.
I'm going to hunt down whoever took her and punish them until they can't even scream for mercy.
The moon goddess better hide her face because I'm about to show the shifters who stole Elena that my soul can be as dark as my name.
Jonah
She picked me.
The most perfect woman in the world chose me.
I should be on cloud nine, but instead, I'm terrified.
How the hell am I going to protect her with furious shifters from two different packs hunting us down?

My feelings are pretty middle of the road about this book. Most importantly, by the time I reached the end, I was re-invested and interested in finding out what happens in book three. So, obviously, I didn't hate the whole thing. But there was a large chunk of the middle in which I simply wanted to stop reading the book entirely. I hated Black. I'm still not a fan, if I'm honest.
Yes, he's an anti-hero that isn't supposed to be overly-likeable. But part of the fantasy that make dub-con readable for me is that the imposed upon party secretly wants or enjoys what is happening. That's what makes it dubious and not straight out coercion and/or rape, in my opinion. But here we had three people, two of which legitimately thought they were going to be killed by the third, even as they had sex. There was no joy, secret or otherwise, in it for me. Black was just cruel and even the author's attempt to make him broken, instead of villainous didn't fully redeem him for me. I couldn't find anything to appreciate in the angry, "I don't want her to enjoy it" sex they had and I thought the turn around from enemies to not was too abrupt. I really needed there to be a conversation between the parties. So much of the drama is based on assumptions and miscommunications and I feel like the author is just skimming past it, instead of addressing it. But it is a scene I really want to read.
Having said all that. I still adored Jonah. He's the lubricant that makes everything work. I liked that Elena loves him so fiercely and that Black is also being forced to appreciate and accept him. I still find the writing easily readable and look forward to reading book three, if in a somewhat baffled at myself sort of way.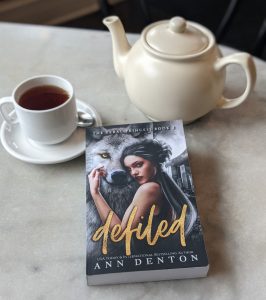 ---
Other Reviews: