I picked up a copy of Ever Strange, by Alisa Woods, as an Amazon freebie last September.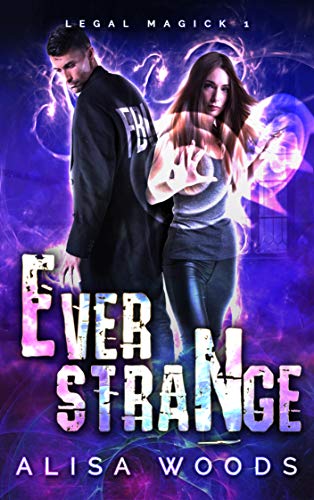 An incubus FBI agent, a billionaire witch, and someone spiking street drugs with deadly magick.
Zane Walker's undercover in Chicago's deadliest drug cartel—and his magic is as dirty as the enhancers they peddle. When a beautiful witch storms in, making demands she thinks she can back up with magick, he's forced into a split-second choice… and his monster rages out.
Ever Strange's father was murdered. They made it look like an overdose, but Asher Strange, world-renown med-magick researcher, would never take tawdry magick enhancers. But before she can get an autopsy, her father's body disappears… and being one of the richest witches in the city means she will get answers.
Someone's putting deadly magick into street drugs… and it's killing people all over the city. Zane's magick is monstrous, and Ever's power brings out his beast. But she insists on finding her father; and keeping her safe has suddenly become his job—on top of stopping an epidemic of overdoses that just might be cover for a serial killer. Together, they work to stop the dark magick that's stalking the streets of Chicago… and try to keep their own secrets from consuming them both.

I thought this an amusing, if shallowly developed, story. I picked it up because the blurb inferred that the male character used sex magic and the female one was a billionaire. I thought that subverted the norm, where woman are usually associated with sex and men with financial power. The book didn't really utilize it in any significant way though. The characters were actually pretty standard. She was plucky and, yes, rich, (but still somehow innocent and down to earth, of course) and he was extremely dangerous, dark and brooding (but not actually the psychopathic killer people think him, of course).
But I did like both characters. After the initial introduction we see a softer side of Zane that I appreciated. No alpha-asshole here! And Ever saved the day with her skill more than once. So, no wilting violets either. And the whole thing is easily readable with no contrived misunderstandings or too-stupid-to-live drama to complicate things. But the plot is pretty thin, the world basically sketched out, and and the whole thing more more fluff than depth. But I'd read the next book if it was put in front of me.