Everywhere I go (online) these days, I hear good things about Travis Baldree's Legends & Lattes. So, I bit the bullet and bought myself a copy.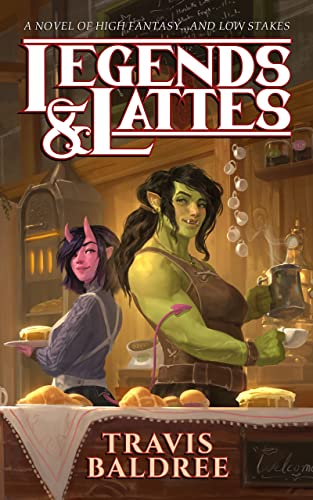 High Fantasy with a double-shot of self-reinvention
Worn out after decades of packing steel and raising hell, Viv the orc barbarian cashes out of the warrior's life with one final score. A forgotten legend, a fabled artifact, and an unreasonable amount of hope lead her to the streets of Thune, where she plans to open the first coffee shop the city has ever seen.
However, her dreams of a fresh start pulling shots instead of swinging swords are hardly a sure bet. Old frenemies and Thune's shady underbelly may just upset her plans. To finally build something that will last, Viv will need some new partners and a different kind of resolve.
A hot cup of fantasy slice-of-life with a dollop of romantic froth.


I am always super nervous to pick up a book I've heard nothing but praise about. I too often find that I don't agree with the masses. But in the case of Legends & Lattes, I have to admit that I do. The book is every bit as cozy, and warm, and feel-good as I'd heard. You just can't help but love Viv and her found families. The side characters all differ, but each is lovable. There's some humor. The romance is light, but sweet. There are a few mysteries left to intrigue the reader. (I'm convinced Durias is a time traveler, for example. You can fight me, if you disagree.) And the whole thing wraps up nicely in the end.
Some might find the narrative a little on the slow side or wish for more action. But I was happy just to exist with these characters for a little while.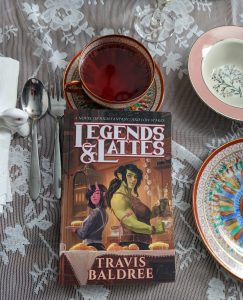 ---
Other Reviews:
Girl Who Reads: Legends & Lattes, by Travis Baldree
Legends & Latte ~ a book review