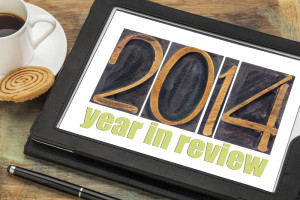 Wow, I can't believe 2014 is over already! But whether I believe it or not, it is. That means it's time for me to sit down and reminisce a bit.
For me, it was a relatively sedate year, something I never complain about. I would rather a nice calm year to one full of strife, even if it does feel uneventful at times. After all, it's my understanding that the old saying, 'may you live in interesting times' is a curse.
What 2014 was, if not exciting, was full of books. I made a significant chip in my reading list. (This would be a far more meaningful statement if I didn't buy new books even faster than I read them.)
As seen below, I appear to have read 285 books this year. Goodreads tells me it equals 73, 296 pages, but that's not quite accurate. I don't count short stories towards my book count. They therefore won't be included in the page total and I read 15 or so shorts. Goodreads also doesn't discount books marked as 'read' but DNF, of which I had 8 (7 & a short) which should be discounted. All in all, it probably averages out in the end and, really, when you're talking 70,000+ pages, why quibble over a few hundred. But I'm a little OCD about that kind of thing.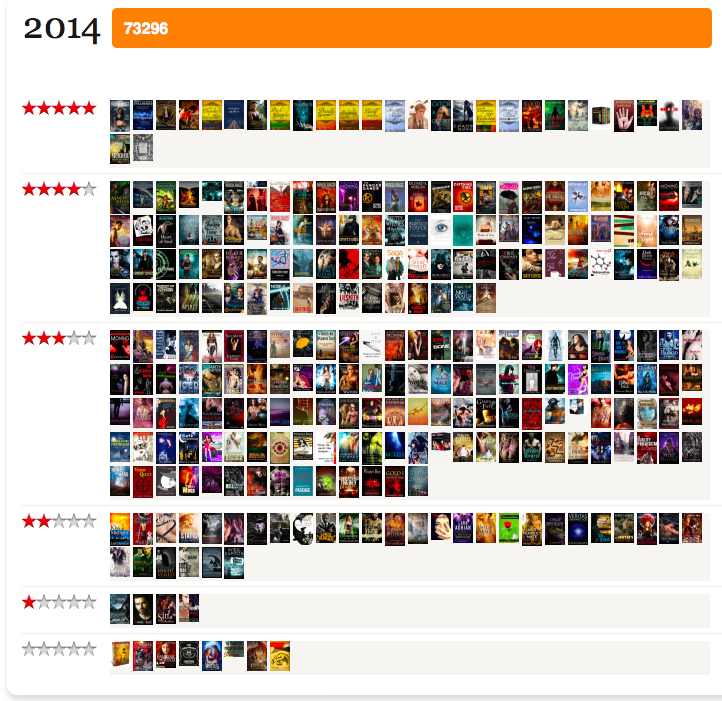 I don't use star ratings here on the blog, as I want people to actually read the reviews instead of just glance at the ratings. But I cross-post to Goodreads and I do use them there. Throughout the year, I'm largely unaware of how many three stars versus five stars versus one stars I give. But looking at the whole, I'm pretty pleased with the spread. I think it's appropriate, considering there should be a bias toward liking a book since I choose them on interest, not at random.
Beyond simply reading a shit ton of books this year, I also broke my reading into a number of 'challenges.' Some of these lasted the whole year and were almost detail-less, like my basic Goodreads Reading challenge, in which I set a goal of 250 books and surpassed it. Others lasted all year, but were more specific. Others still lasted only short times.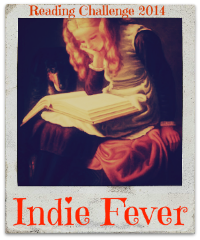 The second most significant challenge I did this past year, after Goodreads, was BookR3vi3ws' Indiefever Challenge. The basic idea here was to read as many independently or self-published books as possible. 2014 was my second year with this challenge and I signed up at the Fanatic level. This meant I needed to read 76 or more Indie/SP books. I surpassed that by a significant margin. The vast majority of books I read in 2014 were Independently published in some manner.
Lastly, for the big ones, I never officially signed up for an A-Z author challenge, but sometime around the middle of the year I started making a concerted effort to ensure I read at least one book written by an author starting with each letter of the alphabet. I succeeded at this, even if Q, X, Y, & Z all got read in December.
Throughout the year, I also threw a couple smaller challenges at myself. It serves to break up boredom sometimes and also lets me focus on single goals in the short term. Generally, it just keeps things interesting. I did this twice this year.
In April/May I did a 'taking care of my own challenge' in which I only read books by authors I had befriended (or been befriended by) on Goodreads. (Ok, I cheated a couple times.) I read 21 books for that challenge.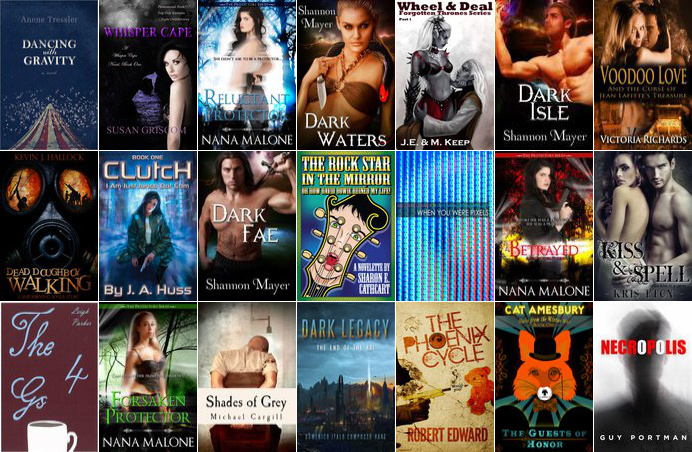 Then, in September I took a week and had a lot of fun doing what I called my 'Bound by Blood' challenge. I discovered that I had five books with the same title and read all five back-to-back. Really, it was the novelty that made it fun, because none of the books impressed me much. Here they are though. (For the record, Soulmates is the series name of that fourth one; the title is, as you would expect, Bound by Blood.)

Lastly, while not strictly a challenge in itself, throughout the year I make an effort to include books sent to me as review requests. Not including those I received from Netgalley, which are still books made available for free from authors/publishers seeking reviews, (of which I read 24) I read 35 review requests.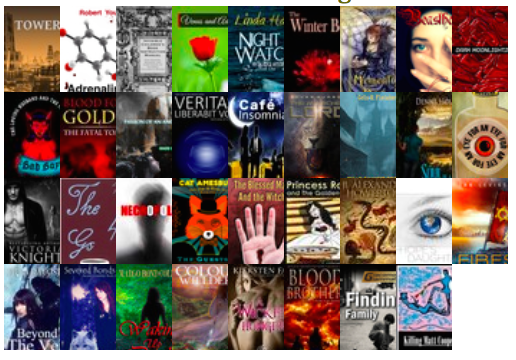 If I'm honest, I'm a bit disappointed by that count. (I wonder if I failed to label some as requests.) It's fewer than I would have expected and I kind of feel that I cheated someone, not sure who exactly, but someone. Note to self: do better next year.
Now, here comes the hardest part of a Looking Back post, my top six reads of 2014. (Six, instead of five, simply because it makes a nicer box.)
Honestly, I probably could have done a top ten, it was pretty close between these and a couple others. I wanted to include Vita Nostra and Father Figure, for example. But I'm already cheating by including a collection in there, so I limited myself.
In the end, I'm happy with my year in books. I'm actually impressed about some of it, disappointed in other respects and amazed at how different it was from 2013. I can't wait to do it all again in 2015.