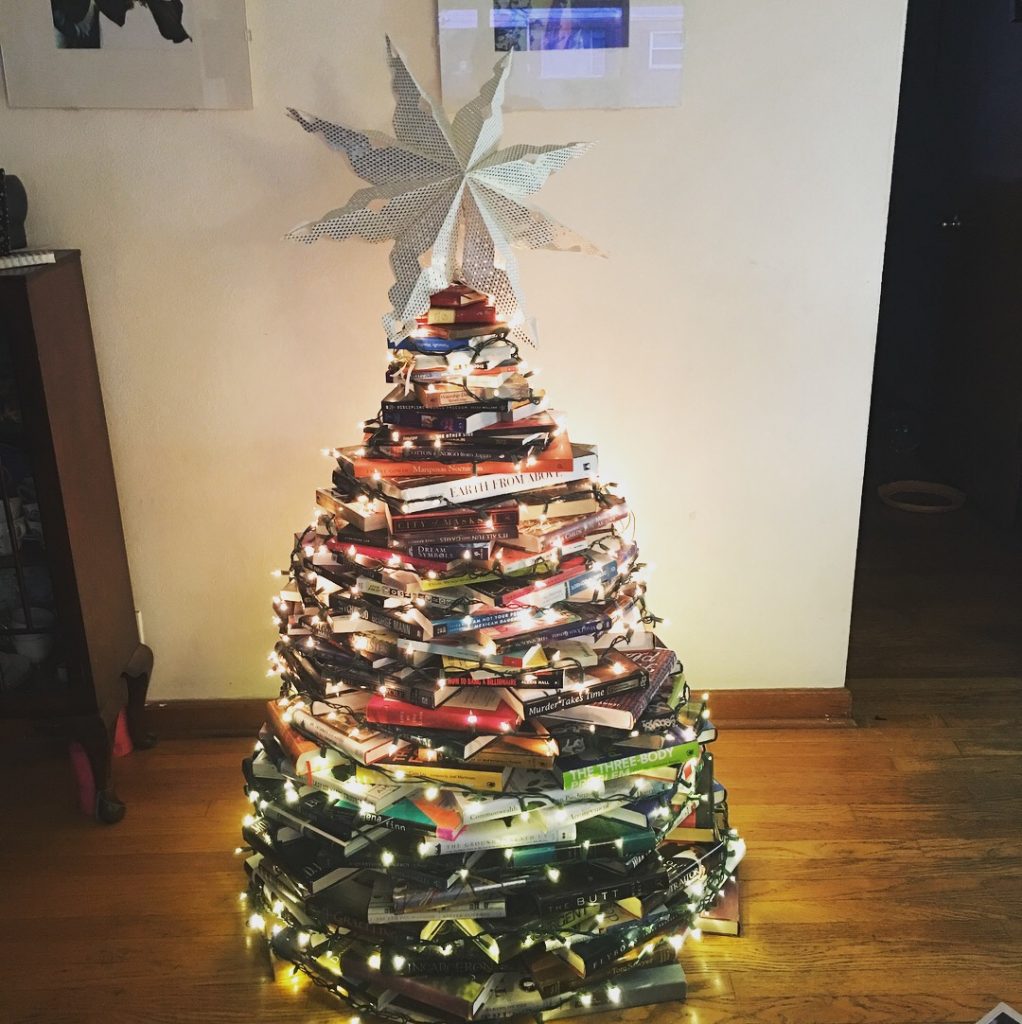 I made a book tree this year! I've wanted to do this forever, but was never able. This year however, I have a seven-month-old puppy, which I took to be a perfect excuse to not put up a traditional Christmas tree. Can you even imagine the temptation a tree full of shiny baubles would represent? I shudder.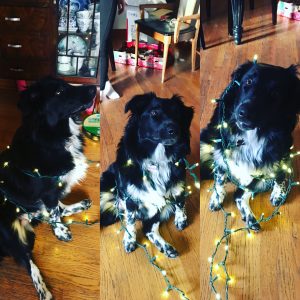 I mean look at this little girl. She's adorable, but there is no way a tree would survive. So, after running the idea past my family. It was decided I could do something alternative this year. We only really celebrate Santa anyhow, so it's not like I would be impengining on anything religious. So, this year I got my book tree! 
It's been two days since I put it up and I'm still just beyond chuffed with myself. I keep staring at it and noticing different books. "Oh look, The Bhagavad Gita ended up next to Dr. Tatiana's Sex Advice for all Creation." Or things like how I used heavy, hard backs at the bottom and paperbacks at the top. So the tree gets progressively less serious as you travel from Plato at the bottom to Birthday Fortunetelling at the top. I bet no one else has Malachi Martin's Hostage to the Devil of How to Bang a Billionaire on their tree. It's like an endless stream of amusements. I've not read them all…YET, but I sure like looking at them.
What I really want to do is list every single book used in the construction of this tree, but obviously that's not reasonable. So instead, I'm going to post a million pictures and ask you if you see any of your favorites. If so, I want to hear about them!
So, here it is, my book tree, from every angle I can manage without destroying it. Which really just means all but from the back. Sorry, if your favorite is back there it'll have to stay a secret. Feel free it zoom in.