I borrowed Bitten
and Stolen
(by Kelley Armstrong) from my local library.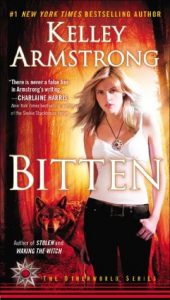 Description:
Elena Michaels seems like the typically strong and sexy modern woman, She lives with her architect boyfriend, writes for a popular newspaper, and works out at the gym. She's also a werewolf.
Elena has done all she can to assimilate to the human world, but the man whose bite changed her existence forever, and his legacy, continue to haunt her. Thrown into a desperate war for survival that tests her allegiance to a secret clan of werewolves, Elena must recon with who, and what, she is in this passionate, page-turning novel that begins the Women of the Otherworld series.
Review:
I liked but didn't love this. I liked the idea of it. I enjoyed Elena's stubborn nature and could relate to her not wanting to forgive someone for doing something that diverted her whole life, even if by accident. Plus, I like Armstrong's writing style. But something about the whole thing just never wowed me. Perhaps it's just a matter of the book being from 2010, so it feels like old news now days.
---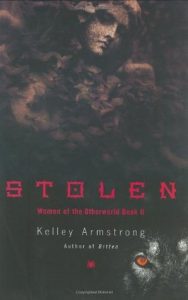 Description:
Elena Michaels, the female werewolf who finally came to terms with her feral appetites in Bitten, is back—and she has company: Katzen the sorcerer, Leah the telekinetic half-demon, Cassandra the vampire, and Savannah the twelve-year-old witch who is just coming into her considerable powers.
Vampires, demons, shamans, witches—in Stolen they all exist, and they're all under attack. An obsessed tycoon with a sick curiosity is well on his way to amassing a private collection of supernaturals, and plans to harness their powers for himself—even if it means killing them. For Elena, kidnapped and imprisoned deep underground, separated from her Pack, unable to tell her friends from her enemies, choosing the right allies is a matter of life and death.
Review:
I enjoyed the first book in this series. I didn't love it, but I didn't regret reading it. I almost didn't finish Stolen. I pretty much hated it from start to finish. Armstrong lowered herself to using TSTL stunts to put Elena in danger and move the plot alone. While in book one Elena was strong and stubborn, here she talked a big talk but just acquiesced over and over again. Even her escape wasn't really of her own doings. I have the third book in the series, but I don't think I'll bother reading it.