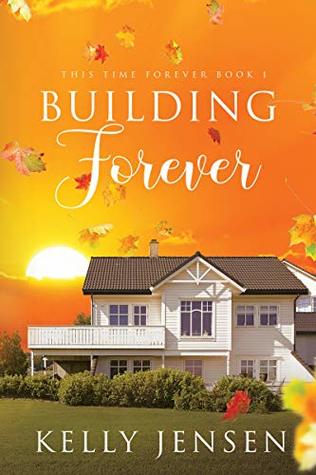 I received a copy of Kelly Jensenh's Building Forever through Netgalley.
Description:
Charlie King is doing fine. Sure, he's a widower raising a teenage daughter who just got her first boyfriend, his book series isn't writing itself, and he has a crush on his new neighbor—the guy next door. But everything's just fine. 
Simon Lynley is doing better. He moved to Bethlehem to fall out of love and rebuild his career. An affair with his neighbor isn't part of the plan, but the attraction between them is too hard to ignore. 
But when Simon's ex follows him to Pennsylvania to reconcile, and Charlie's life starts to feel like a video on repeat, everything comes apart. Charlie fears that he's failing as a father, and Simon is a distraction he can't afford. Meanwhile Simon doesn't know if he could survive being left again, and he hasn't come all this way to make the same mistakes. Despite their fears, it's only together that they'll find the strength to slay old foes and build the forever they've been waiting for.
Review:
I finished this sitting in the waiting room of the ophthalmologist, hoping no one noticed I was getting teary. It was very sweet and they were tears of joy. I thought the author got a little didactic at times, at one point going so far as to have a character look up the definition of pansexual to ensure the reader knew it. But I also found so very much relatable in this book. The whole messy and contradictory idea that you can love your life and the people in it, but still mourn the life not lived is one that struck me dead centre. I also very much appreciated that there were no misunderstandings or pointlessly kept secrets. There were several times Jensen could have taken this over-trod path and instead opted to have a character be brave, honest and upfront. Similarly, Charlie didn't agonize over his newly embraced identity. He was open and honest with himself and everyone else about it. I loved that and the characters for it. All in all, I call this a success. And considering romance without a trace of sci-fi or fantasy in it isn't wholly my jam is really saying something.