I Picked up a copy of Danielle Annett's Cursed by Fire, from Amazon, on one of its free days.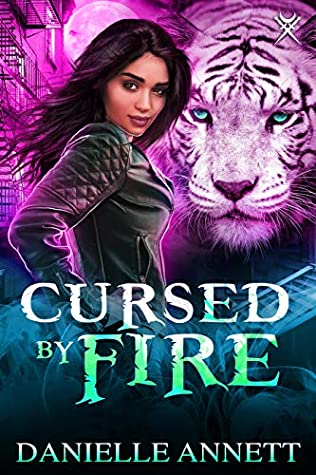 Description from Goodreads:
Blood is going to spill …
It won't be mine.

Someone is feeding the flames, leaving a trail of bodies in their wake. The victims are innocents, chosen to pit the shifter Pack and the vampire Coven against one another.

If war breaks out, humanity won't survive.

But controlling fire is my thing, and I won't let that happen.
I'm a mercenary, but this is about so much more than money. It's my city and someone is threatening it. I won't stop until I find them.

When the good guys start to look more like villains, I have no choice but to question everything I knew, including the people I thought I could trust.

It turns out the humans might not be as helpless as they seem, and I'm in more danger than I realized.
Review:
Meh, Not all-out bad, but not great either. Mostly, it was just predictable and full of tropes. But I liked the characters well enough and it was perfectly readable.

I don't suppose I can review this book without addressing the allegations of plagiarism surrounding it. The world, a lot of the language, some of the characteristics of characters, and even some of the plot points really are very similar to the Kate Daniels series. (And it's a little startling to go into a book knowing this to be the case and immediately come across a character named Daniel.) I don't know if I'd call it plagiarism, maybe fanfiction. Though I know the author never says that it is.

Readers should probably also note that it's not a standalone book and my kindle copy, at least, ends at 85%. The rest being a teaser for the next book.