I downloaded Fated Dates and Mating Addiction  (by Abraham Steele) from Amazon when they were free. They are the first and the fifth book in the Fated Date Agency series. I'm not sure why I only had one and five, but I did.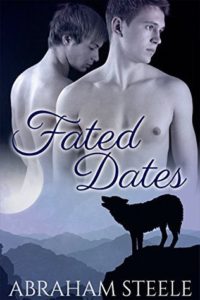 Description from Goodreads:
Bryant had always known that Cade was straight. After years of crushing on his best friend, the bookish young omega was ready to move on. Cade would never be interested in him like that. It was time to move on – time for Bryant to get matched by the Fated Date Agency.
The agency's response only showed Bryant how cruel fate could be. His sexy jock friend wasn't just a crush – he was the only one for him. But Cade was still straight. Bryant couldn't let him know that they were fated mates.
And yet… he couldn't let him go.
Review:
WTH? This plot had more holes that a mesh screen! Seriously, I spent the whole book being confused about how it was still holding together at all. It was also repetitive, self absorbed, and the writing had a painfully naive quality to it. I didn't like either of the characters. Being on the receiving end of anal sex was explicitly equated to being a woman. The happy ending was forced and unbelievable. The characters blithely broke the one rule of being a shift the reader was told about (more than once) and it was originally published in three parts, which makes no conceivable sense at all. Thank goodness I had a compilation.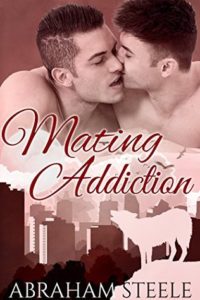 Description from Goodreads:
Disowned by his family, cut off from his pack, Raymond Fusco lives for the next conquest. And he's definitely making one tonight. There's no way he's going to close off the weekend without pumping his cum into a hot, willing asshole. Any of the anonymous guys messaging him will do. The young alpha's standards aren't exactly high – there's no point when he's only going to see them once. The new guy who just emailed him stands out, though. Not only does Diago have a gorgeous face and cock, his way with words is also intriguing. Why would he refer to Grindr as an "agency"?
A week after breaking up with his first and only boyfriend, Diago Ayling has finally heard back from the Fated Date Agency. The lovelorn omega just got his heart stomped on, and now he's ready to find the real thing: his fated mate. Even though Raymond told him to come straight to his place, Diago is picturing flowers and candlelight for their first date.
Diago is about to get a whole lot more than he bargained for. Then again – so is Raymond… 
Review:
What the hell did I just read? MPreg, shifter romance, sure I'm familiar with the trope—fated mates, knotting, male pregnancy. I knew what I was in for in that respect. But this book was just…well, it's just a big fat nope for me. The dual first person narratives were painful and the writing style is one I don't enjoy.
Raymond and his sex addition (more like sex frenzy) was a jerk until the magic peen cured him. Or that's not quite right, he didn't get the magic penis because he'd the alpha they don't get dick. They give the dicking, cause they're The Man. So, I guess he got the magic ass. Either way he was magically cured of his sex addiction by having sex with Diago. I bet all sex addicts wish they'd known all they needed to beat that demon is the right sex and lots of it. This book is predominantly sex, but really rushed frantic sex that wasn't in the least satisfying.
I somehow only had book one and five in this series this one is better than the first and both stood alone just fine. Though I don't understand the breaking into three parts. I think they may have been initially published as serials. If I'd read these as serials instead of a compilation I'd have been furious. Also this (and the first one for that matter) is listed at 200+ pages in length. I have a hard time thinking it's really that long.