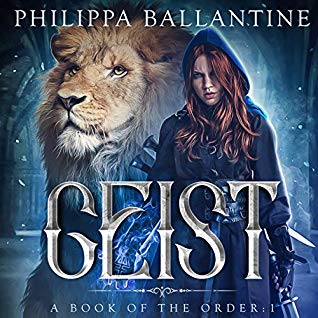 I was given an audible credit for a copy of Geist, by Philippa Ballantine.
Description from Goodreads:
Between the living and the dead is the Order of the Deacons, protectors of the Empire, guardians against possession, sentinels enlisted to ward off the malevolent haunting of the geists…
Among the most powerful of the Order is Sorcha, now thrust into partnership with the novice Deacon, Merrick Chambers. They have been dispatched to the isolated village of Ulrich to aide the Priory with a surge of violent geist activity. With them is Raed Rossin, Pretender to the throne that Sorcha is sworn to protect, and bearer of a terrible curse.
But what greets them in the strange settlement is something far more predatory and more horrifying than any mere haunting. And as she uncovers a tradition of twisted rituals passed down through the dark reaches of history, Sorcha will be forced to reconsider everything she thinks she knows.
And if she makes it out of Ulrich alive, what in Hell is she returning to? 
Review:
I was pleasantly surprised by this one. The cover* left me a bit nervous that it would be more YA than I was looking for, but Sorcha is in her 30s (late 30s, I even think), as is Raed. They were believable, capable adults. I can't tell you how much I appreciate that. 
The world is an interesting one. There's a mild romantic subplot (or two) and there's some witty humor. I was a little less enamored with the plot than I was with everything surrounding it, but still a solid, enjoyable read. 
Lastly, I'm alway iffy about author-narrators. But, with the exception of some annoying swallowing sounds, Ballantine did an excellent job with the narration. 
*If I'm discussing the cover, I don't know that a lion fits the description of the beast(as I understood it) and every time I look at it, I'm a bit thrown off.