I won a copy of Life's Passages (by Dr. Erwin K. Thomas) through Goodreads. I'm always a little iffy about books involving religion (or more specifically religious people). But I was interested in other aspects of the book. So, I determined I'd put up with the religious aspects in order to learn something. I read it in one sitting, during my Solo Protest time.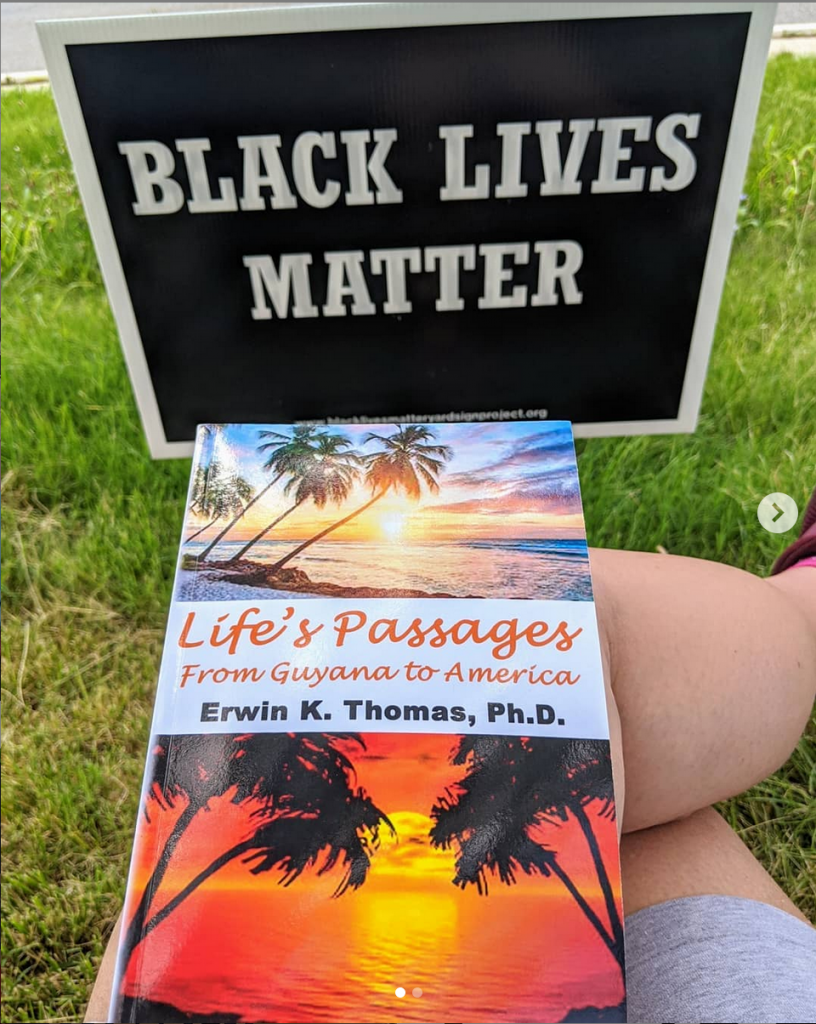 Description:
Life's Passages is a spiritual biography that traces my life as a member of the Thomas' family up to the present time. Its theme captures the role of a loving and caring God in our lives. Readers will journey in the local environment of a small South American country – Guyana, and explore the realities of living in America as a student and professor.
Review:
I think this book has it's purpose. If Dr. Thomas passed it to his friends and fellow church members, I imagine they'd love it. They know him, after all, and would be interested in his life. But as a stranger reading it, it failed to hold my interest.

I dove into it hoping to learn about a different culture and the life decisions that led a man to immigrate to America. Instead, I opened a book with no central theme. Thomas seems to just write chapters here and there on whatever occurred to him at the time (there's not even a chronology). Nothing ties the narrative together. There is no central message. The mechanical writing and copy editing are surprisingly clean, but I think Dr. Thomas needed a content editor to walk him through how to make an auto-biography substantive and meaningful.

Lastly, the blurb heavily suggests that this is a religious book. Other than some of the quotes at the beginning of chapters and the occasional "by the grace of God" or "God answered our prayers" (all in the last 1/3 of the book) this isn't a religious narrative.