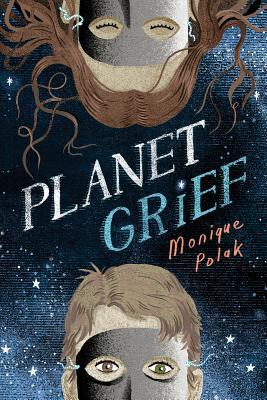 I won a paperback copy of Planet Grief, by Monique Polak, through LibraryThing.
Description from Goodreads:
What a crappy way to spend a weekend. The always-sarcastic Abby would rather be playing soccer, and the cagily quiet Christopher thinks a grief retreat is a waste of time. Neither of them wants to spend two days talking about their feelings. But despite their best efforts to stay aloof, Abby and Christopher are drawn into the lives of the other kids at the retreat. Maybe their stories will make them rethink how they are dealing with their own losses.
Review:
I can't say I read a lot of middle grade fiction. (This says it's intended for ages 9+.) But I won this, so I decided to give it a read before passing it on to my children. I imagine if you had a 9-15ish year old who had lost someone in their lives recently this would be a good book for them to read. The characters are at a grief retreat and the reader basically follows them through grief counseling. It could help a young reader understand what they're feeling. Honestly however, I don't see a young person truly enjoying it outside of having a reason to read it. The book doesn't stray far enough away from the very real sense of didacticism to be read purely for enjoyment, IMO. But all in all, for what it is, it's not bad.