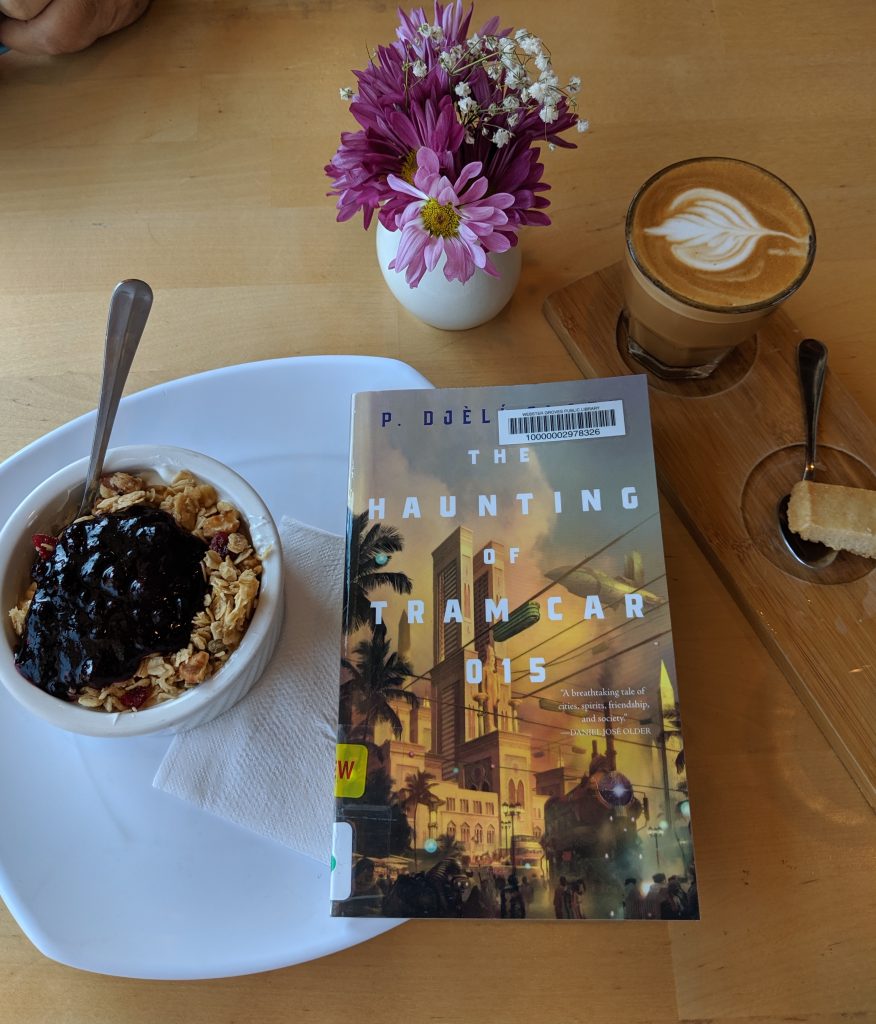 I borrowed a copy of P. Djèlí Clark's The Haunting of Tram Car 015 from the local library.
Description from Goodreads:
The Haunting of Tram Car 015 returns to the alternate Cairo of Clark's short fiction, where humans live and work alongside otherworldly beings; the Ministry of Alchemy, Enchantments and Supernatural Entities handles the issues that can arise between the magical and the mundane. Senior Agent Hamed al-Nasr shows his new partner Agent Onsi the ropes of investigation when they are called to subdue a dangerous, possessed tram car. What starts off as a simple matter of exorcism, however, becomes more complicated as the origins of the demon inside are revealed. 
Review:
This was only a novella. So, here's a short review for a short book. I basically loved this. I adored Hamed and his new partner Onsi. I loved the setting and the world. I thought the dialogue was sharp and the story satisfying. My only complaint is that on occasion I felt like the tone of the dialogue was inconsistent. But for the most part I just loved this.
There is also a free short story called A Dead Djinn in Cairo, on the Tor website, that is set in the same world, with a minor crossover of characters. I loved it and recommend reading it.