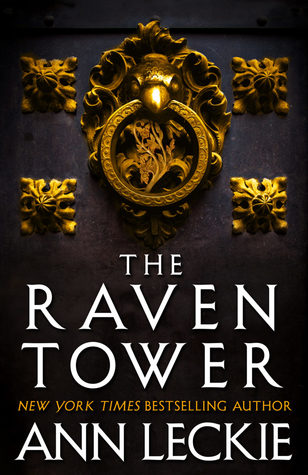 I borrowed an audio copy of Ann Leckie's The Raven Tower through my local library.
Description from Goodreads:
For centuries, the kingdom of Iraden has been protected by the god known as the Raven. He watches over his territory from atop a tower in the powerful port of Vastai. His will is enacted through the Raven's Lease, a human ruler chosen by the god himself. His magic is sustained via the blood sacrifice that every Lease must offer. And under the Raven's watch, the city flourishes.
But the power of the Raven is weakening. A usurper has claimed the throne. The kingdom borders are tested by invaders who long for the prosperity that Vastai boasts. And they have made their own alliances with other gods.
It is into this unrest that the warrior Eolo–aide to Mawat, the true Lease–arrives. And in seeking to help Mawat reclaim his city, Eolo discovers that the Raven's Tower holds a secret. Its foundations conceal a dark history that has been waiting to reveal itself…and to set in motion a chain of events that could destroy Iraden forever. 
Review:
This had a slow, but consistent pace. But I found that I continued to find chores I could do to keep listening to it. I enjoyed that the narrator was utterly unexpected and that the main character was just a tad off-centre from power. If you're looking for a rollicking, fast-paced novel, this isn't it. But it you like interesting, thought-provoking narrations it very well could be. This was my first Leckie book, but it won't be my last. And Adjoa Andoh did a great job with the narration. In fact, while I'm sure I'd have liked the book regardless, I wonder if I'd have loved it as much as I did had I not listened to it.