I won a copy of Ta-Nehisi Coates' We Were Eight Years in Power a while back. But it has been sitting on my shelf for too long. I read it now in my ongoing attempt to further educate myself.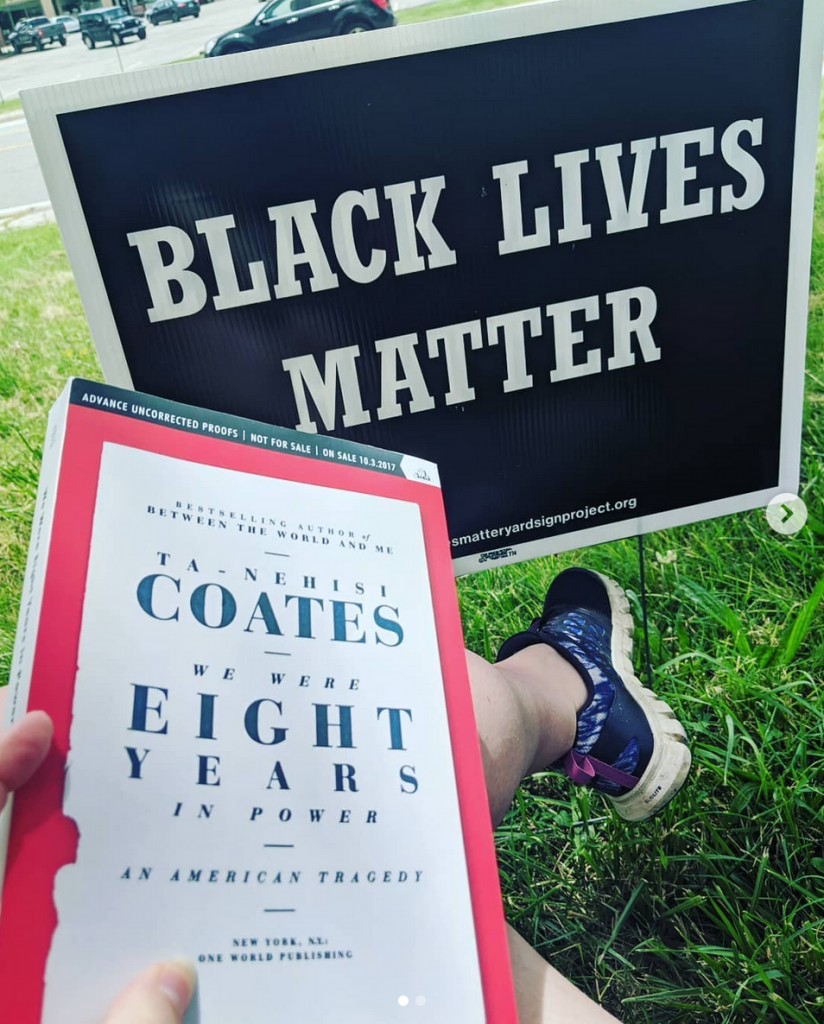 Description from Goodreads:
"We were eight years in power" was the lament of Reconstruction-era black politicians as the American experiment in multiracial democracy ended with the return of white supremacist rule in the South. Now Ta-Nehisi Coates explores the tragic echoes of that history in our own time: the unprecedented election of a black president followed by a vicious backlash that fueled the election of the man Coates argues is America's "first white president."

But the story of these present-day eight years is not just about presidential politics. This book also examines the new voices, ideas, and movements for justice that emerged over this period–and the effects of the persistent, haunting shadow of our nation's old and unreconciled history. Coates powerfully examines the events of the Obama era from his intimate and revealing perspective–the point of view of a young writer who begins the journey in an unemployment office in Harlem and ends it in the Oval Office, interviewing a president.

We Were Eight Years in Power features Coates's iconic essays first published in The Atlantic, including Fear of a Black President, The Case for Reparations and The Black Family in the Age of Mass Incarceration, along with eight fresh essays that revisit each year of the Obama administration through Coates's own experiences, observations, and intellectual development, capped by a bracingly original assessment of the election that fully illuminated the tragedy of the Obama era. We Were Eight Years in Power is a vital account of modern America, from one of the definitive voices of this historic moment.
Review:
Sooooo, I basically think every American should read this book. It's eminently more engageable than I'd expected and I learned quite a lot. It's not that I'd never encountered aspects of what Coates covered, many of the topics I'd studied in college 9at least shallowly). But that was a long time ago. He prompted me to think about things from angles I hadn't before and does it all while centering it in and around his own experiences as a Black man in America. Which humanizes and relevantizes some of the histories that can feel out of reach due to the distance of time.

Admittedly, as Coates himself admits, he falls between an essayist and a memoirist (his own). So, the book doesn't touch on intersectionalities of gender and race. Which is a shame, considering several of the essays touch on the politics around the dissolution of the family unit (or the fear, politicization, paternalism of it) and resulting female-led households. But I still think the book accomplishes what it set out to do. Absolutely, especially given current events, pick this one up people.