You get two for one today. You Can't Kill the Dream (by Ande Yakstis & Daniel Brannan) is only 56 pages and I wouldn't normally even include a review on the blog. But since I read it while out on my solo demonstration directly after finishing We Wear the Mask (edited by Brando Skyhorse and Lisa Page), I figured I'd review them together too. Besides, both have pretty brief reviews from me. I'll start with We Wear the Mask though.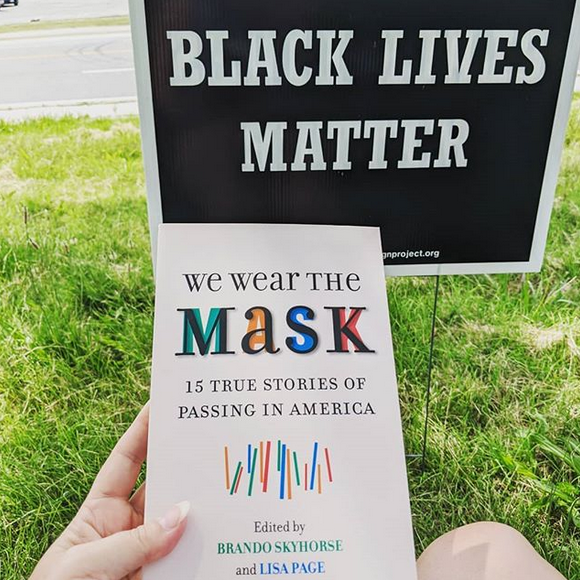 Description from Goodreads:
Why do people pass? Fifteen writers reveal their experiences with passing.

For some, "passing" means opportunity, access, or safety. Others don't willingly pass but are "passed" in specific situations by someone else. We Wear the Mask, edited by Brando Skyhorse and Lisa Page, is an illuminating and timely anthology that examines the complex reality of passing in America.

Skyhorse, a Mexican American, writes about how his mother passed him as an American Indian before he learned who he really is. Page shares how her white mother didn't tell friends about her black ex-husband or that her children were, in fact, biracial.

The anthology includes writing from Gabrielle Bellot, who shares the disquieting truths of passing as a woman after coming out as trans, and MG Lord, who, after the murder of her female lover, embraced heterosexuality. Patrick Rosal writes of how he "accidentally" passes as a waiter at the National Book Awards ceremony, and Rafia Zakaria agonizes over her Muslim American identity while traveling through domestic and international airports. Other writers include Trey Ellis, Marc Fitten, Susan Golomb, Margo Jefferson, Achy Obejas, Clarence Page, Sergio Troncoso, Dolen Perkins-Valdez, and Teresa Wiltz.
Review:
If you had me if I understood what passing is, I'd have said yes. But now, having read these 15 essays, I realize what I had was a very shallow understanding of the concept of passing. The essays skew toward older, well-educated, well-traveled authors but they still cover a pretty broad array of peoples and types of passing. It certainly broadened my understanding of the phenomenon.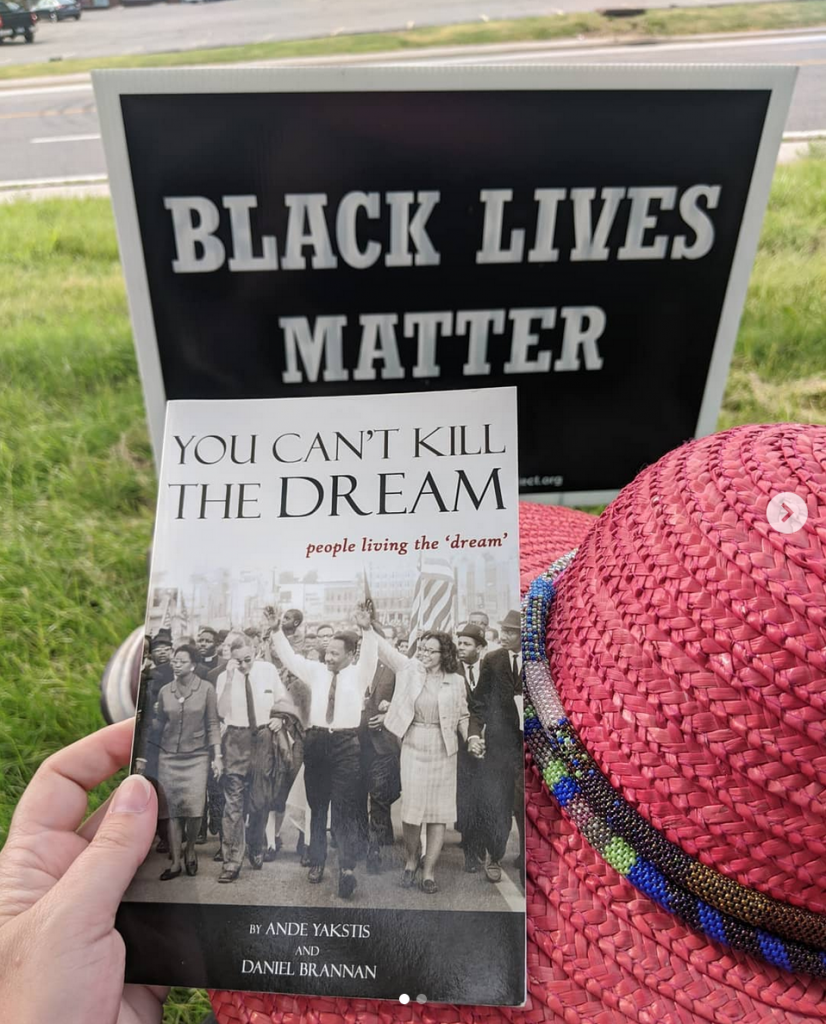 Description of You Can't Kill the Dream:
"You Can't Kill The Dream: People Living The Dream" is a book by Ande Yakstis and Daniel Brannan. Award-winning journalist Ande Yakstis walked with Rev. Dr. Martin Luther King Jr. on the historic voters rights march from Selma to Montgomery, Alabama in 1965. Yakstis, who had a memorable personal experience with Rev. King, is co-author with acclaimed newspaper editor Daniel Brannan in a remarkable new book titled: "You Can't Kill the Dream-people living the 'dream.'" The two prize-winning writers tell the amazing stories of people who are living King's dream today, in 2013, 45 years after the civil rights leader's death on April 4, 1968.
Review:
I actually thought the writing here was pretty amateurish and repetitive. But I also thought the snippets of normal people meeting and remembering King and his death were endearing.