I borrowed an audio copy of Cate Corvin's Spin the Shadows through Hoopla. It was narrated by Amy Melissa Bentley.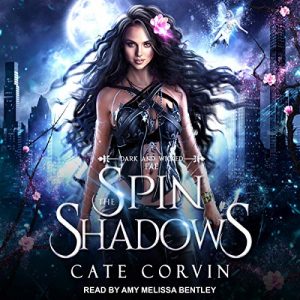 I ate six seeds. Now I owe six months of debt to a dangerously sexy Fae hitman.
I'd had everything a dryad could want- a job, an apartment, and a scandalous human boyfriend-
Until I stole the wrong fruit from the wrong Fae.
Dragged into the Seelie underworld of deception and lies, I do anything he commands: steal, spy, even fight as we hunt down a notorious Fae fugitive.
Not exactly the fun I was looking for, despite the intense attraction between us.
But when the mission ends, I may not want to leave.
Dark and Wicked Fae is a Hades and Persephone-inspired Fae reverse harem romance, with high steam and a harem that builds over time. For mature readers only.

This was a big bucket of Meh for me. I wouldn't call the writing or the narration bad. It's just that nothing about the book—not the characters, not the world, not the supposed romance, hell, not even the one sex scene—lit me up. I felt pretty flat about the whole thing, the whole way through.
I said "supposed romance" because, despite being a slow-burn reverse harem, there is no romance here. The main character has sex with one man, kisses another, and is obviously open to a third who hasn't made a move yet. But there is no romance going on, not even before the sex scene. So, meh.
But worst of all, for me, was that the entire method to her investigation is to dress like a whore and walk into arenas where men disrespect, disparage and abuse women. And while I understood that punishing such men was part of her motivation, it meant I had to sit through  the disrespect, disparagement, and abuse of women. I don't enjoy that. At. All. What's more, I've read such plots so many times that I've come to consider them the lazy, low-hanging fruit of the plotting world. So, meh.
All in all, Cate Corvin may be a fine writer. I might try another of her series. But I have no desire to continue this one.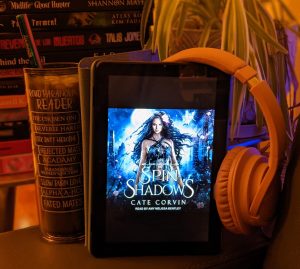 ---
Other Reviews:
Tracy's Book Reviews: Spin the Shadows