I picked up a copy of Dead Eye, by Alyssa Day, during a freebie day on Amazon.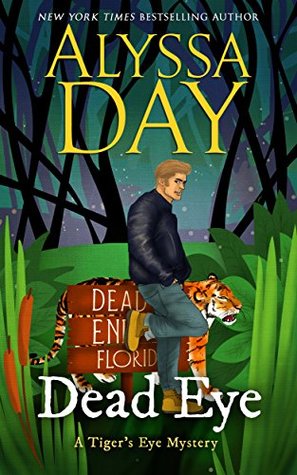 Description from Goodreads:
For Jack Shepherd, tiger shape-shifter and former soldier, life is heading for a dead end. Dead End, Florida, to be exact. When he learns that he inherited a combination pawn shop/private investigation agency from his favorite uncle, Jack's first job is to solve his uncle's murder. Because sometimes it takes a tiger's eye to see the truth.
Review:
I thought this was amusing, but a little light on content. I liked the characters but didn't think the romantic subplot was developed well enough. (Day seemed to be hinting at something interesting that never came to anything.) The plot stood alone, but I definitely felt the fact that it is a spin-off series. There were just too many references to past events the reader has no access to if they've not read the other series. The mystery was neatly set up, but the villain was dispatched with shocking ease and the whole thing felt anticlimactic. All in all, I liked it enough to read more of Day urban fantasy/ paranormal mystery writing, but not enough to call her a favorite.