I grabbed a copy of Rogue Wolves Prison, by Eva Brandt and Cara Wylde one one of it's Amazon freebie days…or maybe it's a perma-freebie. Either way I picked it up for free on Amazon.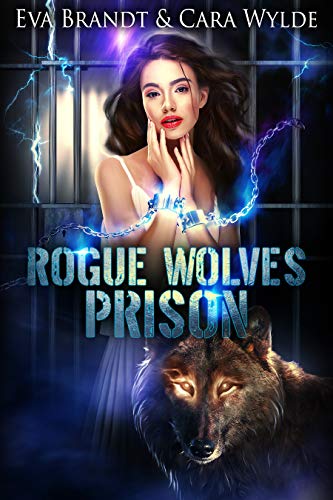 Once, I knew what my future was going to be like. I was bound to mate an Alpha chosen by my father, to be his Omega and have his pups. But I changed that future when I dared to fight off my would-be mate. When I killed him and became a rogue wolf.
There's only one place left for me now – Rogue Wolves Prison. The penitentiary built for the most vicious, unrepentant werewolves alive. It's not a place where I can expect to survive sane, let alone find love and a soulmate.
But all my expectations, hopes and fears are torn apart the moment I meet Killian Wolfsbane.
He's fierce, destructive, stronger than any werewolf I've seen. He's the leader of The Killers, the gang that holds almost as much power over the prison as the Warden. He looks at me with yearning and protects me, but can't seem to bear my presence. I can see myself in his grief.
It's foolish to pursue the attraction between us. It's foolish to hope. It's foolish to expect salvation. But maybe it's not foolish to believe in him. Rogue Wolves Prison might be hellish, but there might be a future for me here.

I'll admit that I picked this book up thinking it was another with a similar plot. But by the time I realized my mistake I decided to just go with it. But, ya'll, this book is a mess. It's underdeveloped, cheesy, and simplistic.
Angela seemed to develop abilities as-needed…in fact, whole plot points that made no sense popped up as-needed. The villain that showed up at the prison seemed to be evil for no apparent reason and showed up to be maniacally and actively evil for, again, no apparent reason. I almost got whiplash from the 'I did this, no, my family did that, no, they're good after all.' It made the whole thing feel inconsistent.
Worst of all, that same back-and-forwards left Angela feeling utterly without agency. Sure, not every heroine has to be a strong character, but she's basically a limp rag. Killian had a little more character, but not much.
All in all, I'm just glad to be finished with it.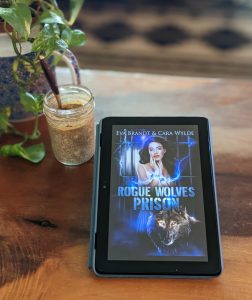 ---
Other Reviews:
A review of "Rogue Wolves Prison: An Omegaverse Romance" by Cara Wylde and Eva Brandt