I received a copy of Hell Gate, by Veronica Eden in last month's Supernatural Book Crate.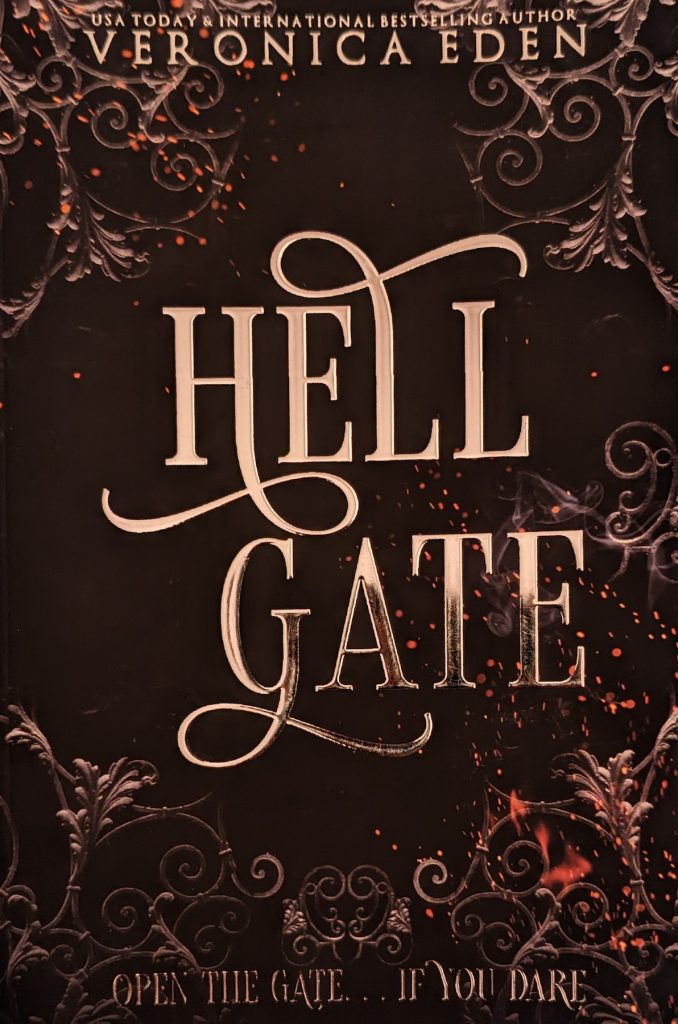 Open the gate…if you dare.
The first thing I'm warned about when I arrive at the girls' home is to stay away from the abandoned graveyard. Local urban legend claims it's host to a gate to Hell.
Then I was dared…
The legend is as real as the monsters I've summoned by activating the gate. Demons guard it, waiting for skeptical idiots like me to do the ritual. Three sinfully hot, dangerously powerful demons.
Valerian.
Matthias.
Alder.
Ruthless.
Deadly.
Terrifying.
The gate's three wicked protectors won't let me get away without paying their price.
I'm at their mercy, fighting to survive them and the supernatural world they drag me into.
But none of us are prepared for what is awakening within me.
A long buried secret and hidden ancient magic will change everything.
The match is lit and together we're all going up in flames.

I gotta be honest. This was a big ol' meh for me. It was competently written and I imagine it'll find it's audience. But I was bored with it. I just felt like Lily spent too much of the book whinging about her rough childhood and then the rest of the book was just the men telling her how amazing she was, over and over again. So, yes, I get it, she's a special special snow flake and not like the other girls. Can we move on now?
Further, I was a bit weirded out by her barely legal-ness. She's 17 (there's an 18th birthday in there somewhere, but it's unclear where). The sex starts as just sex but very quickly progresses to things like double penetration to accommodate three mates. Maybe it's a symptom of getting old and having teen daughters, but I was just a tad squinked out by a new-to-sex woman so quickly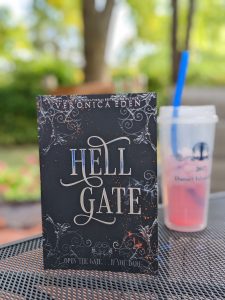 progressing to kink-queen. Plus, the men where forever telling EACH-OTHER what to do with her—move her this way, make her beg, etc—but never speaking to her at such moments. I felt like she was just a doll for them to act upon with one another.
Lastly, the plot is weak. Sure, I get that porn-with-plot exists. But I didn't sense that this 400+ book was aiming for plot-less erotica status. It had a plot. It was just a paper thin one.
All in all, it's probably a taste thing. I liked the characters well enough and the world was interesting, but I was meh about this book. It's probably fine, just not for me.
---
Other Reviews:
Review – Hell Gate by Veronica Eden