I won an e-copy of Free Dive, by Emma Shelford.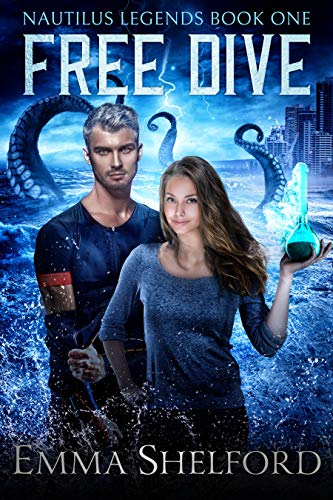 Marine biologist Corrie Duval saw something as a child, something she could never forget. To her colleagues at the university, she is a research scientist collecting ocean data. But Corrie's experience as a young girl led her to a secret online life consumed with finding evidence of mythical sea creatures.
Forgiveness is something Zeballos Artino can't grant his recently deceased father. George Artino withheld crucial information about Zeb's heritage, information that may explain Zeb's extraordinary abilities. Now, Zeb must search for answers while concealing his hidden talents.
Together, they navigate dangerous waters, dodge ruthless fishermen, and dive into uncharted knowledge. They may find the answers they desire, but what other questions will emerge from the depths of the ocean?


This was fine. But I have to admit my disappointment that it turns out to be YA (maybe NA). I thought being a marine biologist/research scientist with colleagues would mean Corrie is an adult. But she's a STUDENT marine biologist and the book's plot reflects her age. Of course, there's nothing wrong with being YA/NA, other than not being what I expected or prefer.
All in all, I thought the characters were interesting and the possible world below the waves intriguing. But I also spent an awful lot of the book bored, waiting for something significant to happen. And it just doesn't until pretty late in the game. What's more, the book ends with very little concluded. It's obviously only the start to a longer series.
If I came across the sequel as a freebie or at the library, I'd probably read it. But I'm not running out to buy it.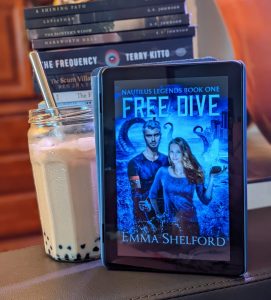 ---
Other Reviews: