I borrowed an audio copy of Everina Maxwell's Winter's Orbit through my local library. It was narrated by Raphael Corkhill.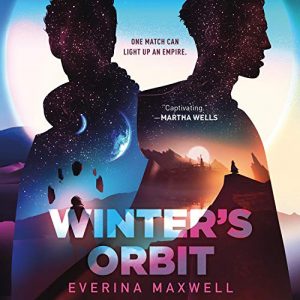 While the Iskat Empire has long dominated the system through treaties and political alliances, several planets, including Thea, have begun to chafe under Iskat's rule. When tragedy befalls Imperial Prince Taam, his Thean widower, Jainan, is rushed into an arranged marriage with Taam's cousin, the disreputable Kiem, in a bid to keep the rising hostilities between the two worlds under control.
But when it comes to light that Prince Taam's death may not have been an accident, and that Jainan himself may be a suspect, the unlikely pair must overcome their misgivings and learn to trust one another as they navigate the perils of the Iskat court, try to solve a murder, and prevent an interplanetary war… all while dealing with their growing feelings for each other.

I borrowed an audio copy of this book in order to have something to listen to as I folded laundry and such. Then, I spent about a day and a half finding other chores to do, so that I could keep listening. This is both the curse and the blessing of a good audiobook.
I very much enjoyed this—the story, writing, and the narration. The story kept me engaged, the romance was worth rooting for, the writing was crisp and easy to follow (with some pointed humor in it), and the narrator did a good job. Though he (the narrator, Raphael Corkhill) did start audibly swallowing about half way through and that irritated me a little.
I thought both Kiem and Jainan were marvelous character and the difficulty of both of their situations came across well. I did think their continued misunderstanding of one another went on too long and it became notably artificial. But it did make the resolution feel like a payoff for putting up with it. I liked the side characters and the world in general. So, all in all, I'd call this a winner and I'll be back for more of Maxwell's writing in the future.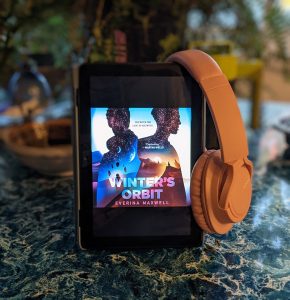 ---
Other Reviews: