I borrowed an audiobook copy of Naomi Novik's A Deadly Education through my local library.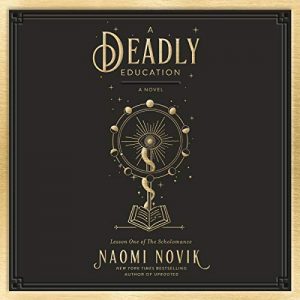 Lesson One of the Scholomance: Learning has never been this deadly.
A Deadly Education is set at Scholomance, a school for the magically gifted where failure means certain death (for real) — until one girl, El, begins to unlock its many secrets.
There are no teachers, no holidays, and no friendships, save strategic ones. Survival is more important than any letter grade, for the school won't allow its students to leave until they graduate… or die! The rules are deceptively simple: Don't walk the halls alone. And beware of the monsters who lurk everywhere.
El is uniquely prepared for the school's dangers. She may be without allies, but she possesses a dark power strong enough to level mountains and wipe out millions. It would be easy enough for El to defeat the monsters that prowl the school. The problem? Her powerful dark magic might also kill all the other students.

Did you ever wonder what it would be like if Hermine Granger entered a magical Hunger Game? I hadn't, but I feel like it would be something like this book. I quite enjoyed it. I thought it was creative and I liked the powerful, angry girl/himbo hero dynamic a lot. (I'm calling him a himbo even if he isn't described as super handsome. I feel like he still fits the not overly bright, oblivious description.)
I did think Orion was a bit of a cardboard cut out. We see him almost entirely from El's POV and, while you get a feel of what he is, you get don't any real depth into who he is. El, however, I felt had quite a lot of personal growth and I appreciated that.
I did feel like the narrative wandered at times, with long diversions in the middle of other events. It was distracting. But all in all, I liked the book on the whole and had planned to jump right into book two (The Last Graduate), until I realized it's not out yet. Bummer.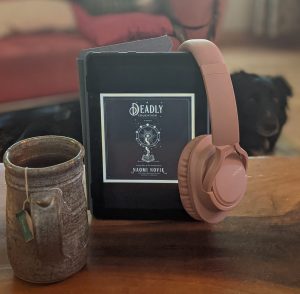 ---
Other Reviews: