I received a copy of G. Bailey's Heir of Monsters as part of my September Supernatural Book Crate. Which as an aside, I find it hilarious because there was a book called An Inheritance of Monsters in the August box. I'm sensing a theme…that's not a complaint. I'm all about the monster romance lately.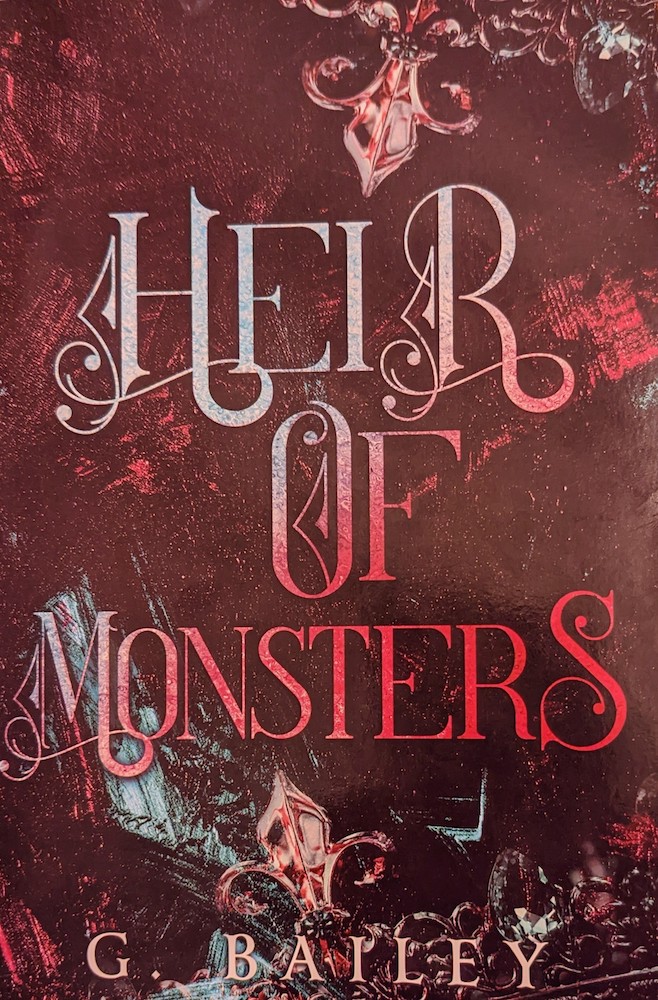 A monster has stalked me.




But now I'm hunting him.
My job is to hunt monsters and I'm damn good at it—until a monster breaks into my apartment in the middle of the night and kidnaps me.
Turns out he isn't just a monster.
He's the Wyern king.
Wyern's, a race feared by everyone, are known to be stronger than the fae who rule my world, and no one has seen them in years. The king needs my help to track down his missing sister from within a city his race is banished from and I'm the best he can find.
Only, he isn't the only one looking for monsters in Ethereal City.
The Fae Queen's grandson is missing.
Working for fae, monster or not, is risky. Most end up dead and I have too much to lose to end up as one of them.
I'm going to find the missing royals and be careful about it, especially with my grumpy boss breathing down my neck and watching my every move.
The Wyern King is cruel, cold, and unbelievably beautiful for a male… and my new enemy.

I thought this was a middle-of-the-road read. There wasn't anything especially bad about it, but nothing wowed me either. I liked Calliophe a lot; the writing was readable, and the world seemed interesting. However, I was always a little vague on what made a monster a monster. I sensed this was more than just a non-human with scary features, but rather a going bad of some, turning them into monsters. But I'm not sure, and that's the problem. Plus, the twist/villain was super predictable.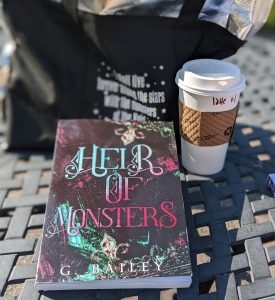 I also wasn't particularly invested in the romance for most of the book. Emerson was just such a jerk for so very long, and when Calliophe suddenly 'caught feelings,' I was left wondering why. By the end, I at least accepted that they had feelings for one another. But I didn't feel like, as a reader, I'd been party to them developing. And there is no spice, FYI. I saw this described as a slow burn, but there's basically no romantic progression here.
So, as I said, middle-of-the-road (with a pretty steep cliffy at the end). I'd probably read the next book if it passed my feed. But I'm not racing out to buy it.
---
Other Reviews: