While Jen L. Grey's The Hidden King wasn't featured over on Sadie's Spotlight, I did post it on Sadie's Spotlight's Instagram page and ended up with a free ecopy of the books. I read book one, Dragon Mate last night.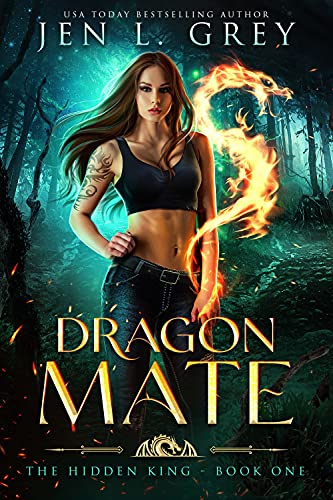 Sometimes, survival depends on not being seen.
I should know. That's the only way I've survived. Getting accepted into a prestigious university was my chance at freedom; to escape and live without fear and resentment.
And with no emotional attachments–or at least that was the plan.
Until I see Egan.
He's sexy, mysterious, and has muscles in all the right places. He invokes feelings I don't want or understand.
The more he shows up, the harder of a time I have remembering why staying away from him was a good idea. But he brings deep, dark secrets that alter my entire world.
Monsters exist. Witches cast spells. And animals may be human after all.
I either embrace fate and enter a strange new world full of risks like never before or walk away.
Maybe, I'm destined for heartache because sometimes, love isn't worth what it costs to fall.


I wouldn't go so far as to call this bad. Certainly, the mechanical writing is perfectly competent. I don't remember any big editing foul-ups and I do always appreciate a big ol' cinnamon roll hero. So, I really liked Egan. (I'm fairly sick of all the alpha a-holes. So, a softer kinder hero is nice to see.) But I would call the book super inelegant. There just isn't any subtly in the plotting, emotional arc, mystery, or romance. It's all just splashed harshly and half-haphazardly on the page.
The book would have been vastly improved with the addition of Egan's POV. Jade's traumatic past didn't feel real or pertinent (though maybe it'll be more relevant in future books). I didn't believe she'd be such a mouse if she'd also spent years being taught to defend and respect herself. And "I can't allow myself any friends" seems an illogical response to it. Her diarrhea of the mouth wasn't cute, it was just annoying. I think I got whiplash with all the emotional yes-no-yes-go away-come back etc. The villain was painfully obvious. And I'm hoping this is a spin-off of another series, otherwise there is just a lot of history referenced but never explained. (Edit: It turns out to be a spin-off of The Wolfborn Trilogy). Then, it ends on a cliffhanger with nothing concluded. So, I didn't finish it feeling particularly charitable.
I do actually have books two and three. Who knows, maybe I'll be in the mood to read it some time. But I'm not betting on it.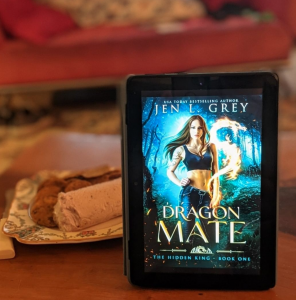 ---
Other reviews: