Author J.T. Kalnay has been kind enough to join me this afternoon to answer a few questions about his techno thriller, The Pattern.
Has one programming error killed hundreds of people in airplane crashes? A handful of west coast computer geeks know the answer. After reading The Pattern, you will too. Follow auto-pilot programmer Craig Walsh and his beautiful engineer girlfriend Stacey "Jack" Horner as they create, and then confront, a malicious computer virus that seems destined to destroy air travel as we know it.
Review
You probably don't know this, but my husband works for a university flight program. There have been many many mornings that I have watched him fly off in what looks like a tin can of a plane, so the premise of this book terrified me from the get go. But that only made it seem more exciting.
When ace programmer and intrepid rock climber Craig Walsh starts to suspect that the unusually high number of recent plane crashes may not be coincidental it sends him and his friends on a cyber hunt that could either save or kill millions. This isn't a heart pounding action adventure novel. It is more of a slow boil techno thriller, but it never quite settles into a simmer. There is a decent amount of computer jargon thrown about, even a few snippets of actual code (C++ I think). I don't know anything about coding but wasn't at all put off by its inclusion.
The characters are quite well defined. You can really imagine them hunched over a keyboard in hard wearing Northface or Prana clothing that shows evidence of real world use, carabiners and the somewhat cliche Diet Coke and Doritos close at hand. But it all only served to further crystalize the character type. I really liked the contrasts of the cloistered offices and the majestic outdoors as well as the light romantic elements.
The novel hints at being more than just a techno thriller. Though the spiritualist angle is never fully explored, I would have liked to know a little more about Craig's experiences in this regard. Similarly, there are hints that there may be more to the virus than meets the eye. It would have been an interesting avenue to explore.
Overall, The Pattern is an enjoyable read. There is a tenderness to the main character, Craig, that is really appealing and it's nice to see someone trying to do the right thing.
Interview
Thank you for being here today. Why don't you start off telling us a little about yourself and your writing.
I've been writing since I was a teenager, but only recently started self-publishing under my own name. I had hidden behind a pen-name for quite some time.
Do you have a favorite genre?
I like writing about people falling in love and about people facing crises (usually somehow related to computers). I love to read sophisticated romance novels, anything by John Grisham, Tom Clancy, Lee Child, Michael Crichton, Nicholas Sparks, Anita Shreve, and Elizabeth Gaskell.
What got you into writing in the first place?
It was a suitable outlet for my hyper-active imagination. That's a polite way of saying that I am basically full of crap and that the written page is a socially acceptable vehicle for the bs that I'm constantly dreaming up. When I tell people the stories, it's lying. When I write them down it's fiction!
What does your writing day look like?
On writing days (as opposed to day-job days), I get up before everyone and finish the sentence I left unfinished the night before. Then I go until the characters need a break. That's usually two or three hours. Then I do something physical like walking or playing golf or going to CrossFit. After getting cleaned up and refueled, I sit back down and see where the characters take me. I always try to leave a sentence unfinished on a writing day so that there's a hook to get me back to the page.
There is quite a lot of technical know-how apparent in The Pattern (coding and rock/mountain climbing). Did you have to do a lot of research for this or are these personal passions that were easy to write?
I have a graduate degree in computer science and worked in programming, design, and teaching computer programming from 1983 until 1995. So the programming came naturally to me. I did, however, do some research about auto-pilot software and computer viruses because I wasn't familiar with either of those specific topics. I am a rock climber and mountain walker, so that also came naturally to me. The thunder storm and sprained ankle scenes are frighteningly accurate accounts of an experience I had while a little less experienced in the mountains. Even though I am a climber, I still did in-person research at the actual rock climbing locations in Colorado and England, and in-person research of the actual locations in Seattle, Oregon, Muir Woods, Stinson Beach, and other California locations. It's cool to do on-location research, especially driving from Santa Cruz to Seattle via the PCH. There is some scenery there that I wish everyone could experience.
I don't want to give anything away, but Craig has a few encounters that some might classify as spiritual. What are your feelings on the matter?
Craig is a whiz kid who put his feelings away after the childhood trauma in his life. For a peak into that trauma, readers might consider the psychological examination in The Keeper, a short novella about a young boy who faces unspeakable horror as a child. Since Craig put away his feelings, and since he went into programming, his world continued to shrink and shrink until it was just video games and Stacey. The crisis Craig faces in The Pattern forces those repressed feelings back to the surface to where he has to face them. He has no frame of reference and no spirituality of his own, and thus he struggles mightily to even acknowledge what is going on. Luckily, Stacey has moved him into the wide open majestic spaces of the mountains where Craig becomes open to new experiences. I agree with your question that these encounters are spiritual. My feelings are that there are connections that we cannot explain, that we can only experience. Craig has these experiences which finally make him realize that it's not all about him, that there are bigger things out there. His guilt and pity had blinded him to the fact that other people have feelings too. The spiritual encounters remove those blinders.
What are you working on right now?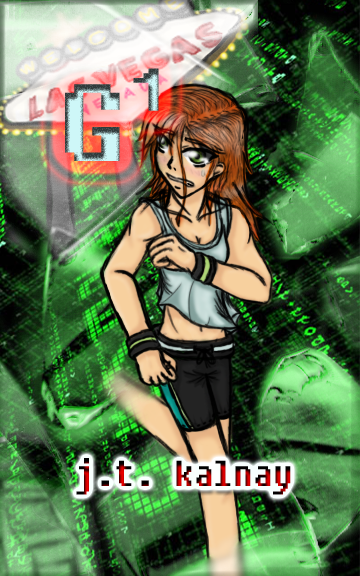 I am working on marketing G1, a book about a young girl who was bullied as a child. As a result of the bullying, she turned inwards, to athletics and computer hacking. She becomes abnormally proficient at both. When she decides to hack a casino while training for a triathlon, she encounters unexpected complications, both technical and personal. The book deals with how her psyche was damaged by the bullying, and how as a young adult she has to try to reconcile her two vastly different worlds. I'm also writing The Point, a book set on the California coast, where Charles Ginetti has just met Sierra Marner at Pigeon Point lighthouse. They are just experiencing the first hints of new love, so it's a very exciting time in that book.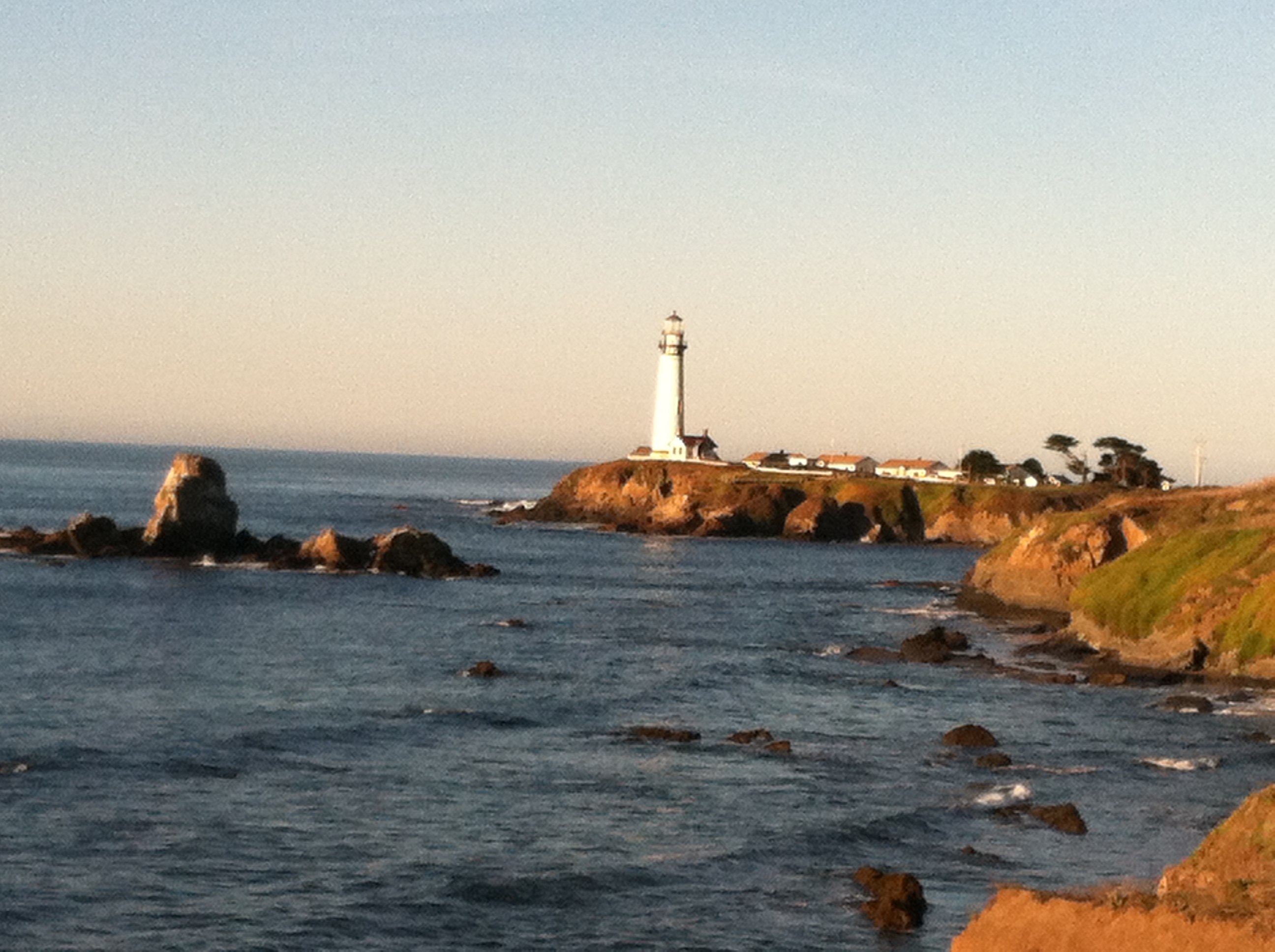 ——————-
Any last words for your readers?
Thank you for reading the books, for writing reviews, and for the emails about the characters and the stories. I read each and every email and eventually respond to every polite email. (The hate mail does not get responded to…) Also, I encourage the readers to check out other independent authors ("Indies"). There are some fantastic new writers out there that can entertain you!
Thanks J.T. Here's wishing you all the best.