I purchased copies of Death's Dancer and Dancer's Flame (by Jasmine Silvera) through Amazon.
Description from Goodreads: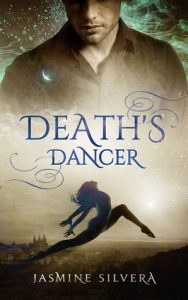 Isela Vogel has the power to attract the favor of the gods for anyone who can pay her fee but struggles to hide the degenerative hip condition that will end her career. Then she's offered a job that will set her and her family up for life. Though her prospective patron is a formidable necromancer with a heated and infuriating gaze, she can hardly refuse the payday.
 
The Allegiance of Necromancers is powerful but not omnipotent, and when someone starts murdering his kind, Azrael must enlist a human in order to track down the killer. But why does she have to be so frustratingly stubborn–and intriguing? Azrael can make the dead walk, but he can't make the very much alive Isela toe any line. 

Isela is thrown into a world of supernatural creatures–demons after dark, witches in the shadows, shifters running wild in city parks–where the grace of gods can truly infuse the blood of the most mortal-seeming dancer. As the danger increases with each thrilling discovery, trusting Azrael may be the only way to survive a conspiracy to destroy the fragile peace of a broken world. 

But the greatest threat is their growing attraction. Dancers and necromancers don't mix for a reason–it turns out there are fates worse than death. 
Review:
I truly enjoyed this. Isela stood her ground no matter what the immortals threw at her. Azrael was large and in charge, without ever being an asshole about it. Isela's interactions with the side characters (Gregor especially) amused me. In fact, I laughed out loud several times while reading the book. I appreciated the diverse cast (though I thought Kyle was maybe a little close to the cliched gay best friend).

I did feel that Isela didn't react anywhere near enough when she found out her family's secrets. And most of the side characters introduced at the Acadamy are just thrown at the reader too quickly. All in all, though, I can't wait to continue the series.
---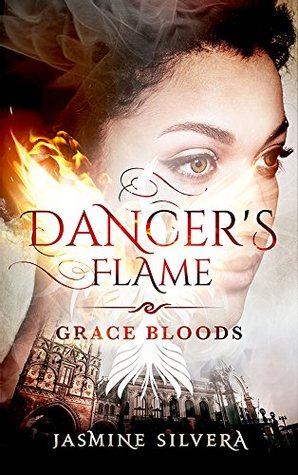 Description from Goodreads:
With the help of a god, Azrael and Isela exposed a conspiracy and altered the world's balance of power. But for Azrael, victory comes with dangerous new powers he can't control. Will accepting his future mean losing everything he's gained — his allies, his territory, and his consort?

Isela's found a home, purpose and power. But if accepting her new role means giving up the life she's worked for will the price be too high?

When an impossible creature shows up in Prague bearing a dire warning, the search for answers divides them. Now Isela must forge a bond with the power within her while Azrael fights to keep from tearing himself apart. And time is running out. Gods don't forget or forgive, especially a betrayal from one of their own.
Review:
Since this is a second in a series and continues from book on, as opposed to a standalone story, I only have a brief review.
Another winner from Mrs. Silvera! I continue to appreciate Isela and Azrael's growth as people and their city's increasing sense of family and community. Like the previous book, I thought this one could use a tad more copy editing. But it's not going to distract me from continuing to binge the series.