I recently asked for recommendations for monster romance or PNR that stood alone. Jessica Marting's Magic & Mechanicals series was one that someone suggested. And as I happened to already own Wolf's Lady (book one), I gave it a read.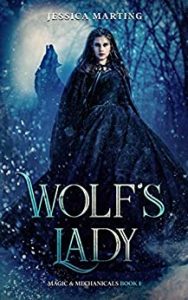 The only mistake Lady Adelle Thornber ever made turned into a scandal that rocked London and saw her banished to Scotland, the reluctant bride of a reclusive baron. But Lord Henry MacAulay isn't what she was expecting: he cares deeply for his barony and for her.
As the sole heir to the Roseheath title and werewolf alpha, Henry knew that he had to take a mate someday. He just didn't expect to find her in a disgraced noble's daughter forced into marriage with him.
As he falls more deeply in love with Adelle, he can't bring himself to tell her what he really is. But if he doesn't, it may not be his werewolf nature that could tear them apart.

I thought this was a sweet, if predictable, shifter romance. I liked Adelle and Henry. I especially liked that they were plain-spoken and simply told each other what they wanted from the other. This meant that, outside the obvious deception mentioned in the blurb, there was very little angst in the development of the relationship. However, I also thought the villain was overblown and cliched. And the plotting is pretty shallow. There isn't a lot to the story. But for a sweet, fluffy, easy read, it's worth picking up.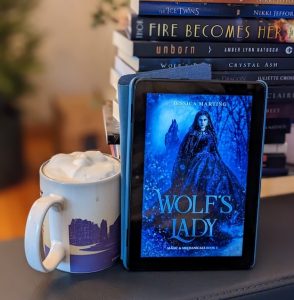 ---
Other Reviews: