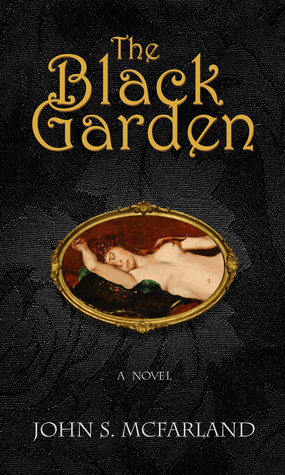 I bought a paperback copy of John S. McFarland's The Black Garden. He's a Saint Louis author and I try to support them whenever I can, with a review if nothing else.
Description from Goodreads:
The year is 1882, and Perdita Badon-Reed, a sheltered Boston esthete, has just made the most momentous decision of her life. Having spurned a respectable suitor, she finds herself on a riverboat on the Mississippi River, steaming toward the strange French Colonial village of Ste. Odile to accept a teaching position at a girls' academy and pursue her dream of becoming a stone sculptor. Of the many hardships that await her, the one she least expects looms in the form of Orien Bastide, an incubus who has conducted his seductive and parasitic existence for two millennia. Perdita soon realizes the full horror of Bastide's intentions, and that she alone has the will to stop him. In order to defeat the treacherous Bastide and save future generations from his advances, Perdita must abandon her personal ambitions and, perhaps, her life.
Review:
Sooo, this is a book I've now read. I've finished it and that's kind of the only feeling I have about it. It's 470 pages long. The protagonist doesn't meet the antagonist until ~page 300, doesn't understand his nature until about page 400 and ALL of the action happens in the last few pages (and ends in tragedy) The writing is actually lovely, but there really needs to be a lot less of it. The book is too long by half. 
Beyond that, my only real complaint is how well-spoken EVERYONE is and how absurdly perfect Perdita is. At one point the antagonist says of/to her, "Hardly a new month arrives without some report of your exploits, of your compassion, heroism, even." And it's true. She's far too perfect, even performing a rudimentary tracheostomy with a spinning bobbin at one point!
I won't call this a bad book, and I'm glad to have read a local author's book, but I'm kind of glad to be done with it. On a side note: despite the cover, this is gothic horror, not romance of any sort.