I purchased a paperback copy of Wolf Gone Wild, by Juliette Cross.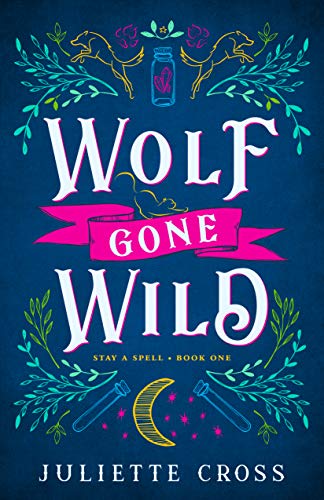 What's the worst thing that can happen to a werewolf?
Unable to shift for three months, Mateo Cruz knows all too well. His wolf has taken up residence in his head, taunting him night and day with vividly violent and carnal thoughts. Convinced he's cursed, he needs the help of a powerful witch before he literally goes insane.
Evie Savoie has always obeyed the house rules of her coven–no werewolves. They're known for being moody and volatile. So, when a distempered, dangerous werewolf strolls in the bar and almost strangles one of her late-night customers, she's ready to bounce him through the door. But the desperation in his eyes when he begs her to help him softens her heart and convinces her to bend the rules.
What Evie doesn't know is that Mateo's wolf has a mind of his own. And now that she's in his sights, he wants only one thing. Her.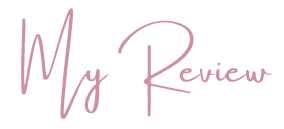 This was a big MEH for me, but mostly because I'm the wrong reader for it. It is paranormal, with witches, vampires, shifters, etc. But the fantasy aspect is definitely nothing more than background shading. Most of the actual plot is just Evie and Mateo flirting and falling in love, the same as in any sweet contemporary romance. And I avoid sweet contemporary romances with extreme prejudice because they bore me to tears. As such, I was bored with 99% of this book.
The case wasn't helped by the fact that it is very heavy on pop-culture references. But I am a person who literally goes years between binge-watching shows sometimes. I have not seen the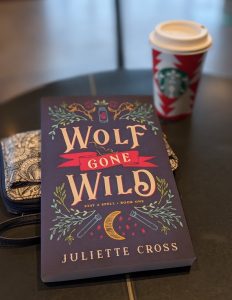 new Starwars movies. I couldn't tell you what characters are DC and which Marvel, etc. So, almost all of the "Aww, isn't Evie's geekery so cute and relatable" fell FLAT for me. These are not references that hold any emotional impact for me, and thus I was…again…bored.
If I used stars on this blog, I'd give the book three stars for being competently written/edited and having likable enough characters. But I am not the right reader for this kind of paranormal romance.
---
Other Reviews:
Review – Wolf Gone Wild by Juliette Cross
Alpha's Commentary is Spectacular! Wolf Gone Wild by Juliette Cross [ARC Review]