There is a new Indie Book Store/cafe, called Spine, not too far from my house that I'm super excited about. I stopped in, had a cortado, and bought some books recently. Eclipsed Heart, by K. Margaret and Dagmar Avery is the first of two books I bought.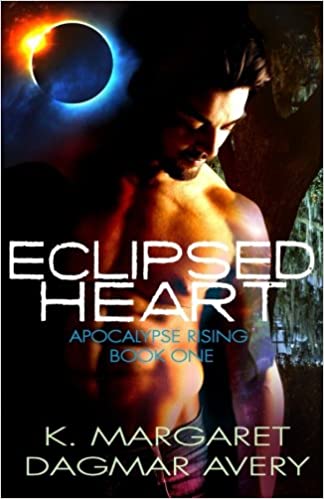 The Apocalypse is coming. The Brotherhood has watched and protected this world from the oncoming darkness for as long as time has existed. Each age brings a new threat, a new way for the darkness to eclipse the light forever. It has been over five hundred years since the last major trials, and the world is due.
Isaac Tsagakis dreams of the end, and the woman he must find. Beautiful and perfect, she is the first of four that is needed to ensure the world does not end, and humanity isn't thrust into the depths of an unimaginable hell. But finding her in a city as large as Savannah, Georgia is going to be like finding a needle in a haystack. He needs to find her, bond with her and keep her for always. And he is ready.
Magnolia Morgan has no idea just how special she is. A librarian obsessed with the ancient world, she stumbles onto her wildest dreams just talking to Isaac one night. A man she would never consider talking to her, she is enraptured and excited that for once, her normal dull existence is going to be shaken up by the sexy bar owner who kisses like the devil. But other forces are at work against the Brotherhood, forces that have been working in the shadows, watching, planning…and they want Maggie as well. Isaac is going to have to rely on all his strength and experience to ensure she becomes his for all time because the fate of the world is in her hands.

In a lot of ways this book is fine. The writing is fine. The sexy times are fine. The world and the plot are shallow, but fine. The editing is a little dodge, but mostly fine. The book is mostly fine. I'm sure plenty of people will enjoy it.
The problem is that it is like someone said to me, "Hey, go ahead and make a list of ALL your most hated cliches and tropes and we'll just put them ALL in a single book for you." Man, this story and the characterizations in it hit just about all of my least favorite things to find in a book, especially a romance.
But what really clinched it for me was two things. One, Isaac goes about bonding Maggie (and all the men knew he was doing so), but at no time is Maggie made aware of this. Which I considered problematic. Consent is a thing, ya'll! And, two, all the men—the MC and the side characters who will be the MCs of future books—were complete douche bags, especially in the way they thought and talked about women. It's kinda hard to invest yourself in a romance with men you literally find yourself wrinkling your nose and sneering at. And that's before we even get into all of the gross gay, "lady boy," and sexist jokes. Take the worst locker room, dude-bro banter and multiply it a few times.  No, I did not appreciate these MCs at all. And I have no desire to spend any more time with them.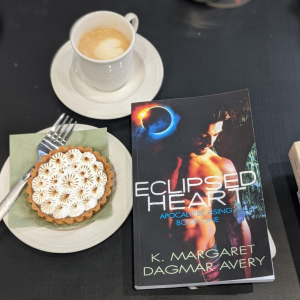 ---
Other reviews: