Last month The Intra-Earth Chronicles: The Two Sisters, by Kara Jacobson was featured over on Sadie's Spotlight. Honestly, being Middle Grade I wouldn't normally have chosen to feature it, but I just loved the cover so much I made an exception for it. I went through the same thought process when I chose to enter the giveaway to win a copy. And guess what, I did.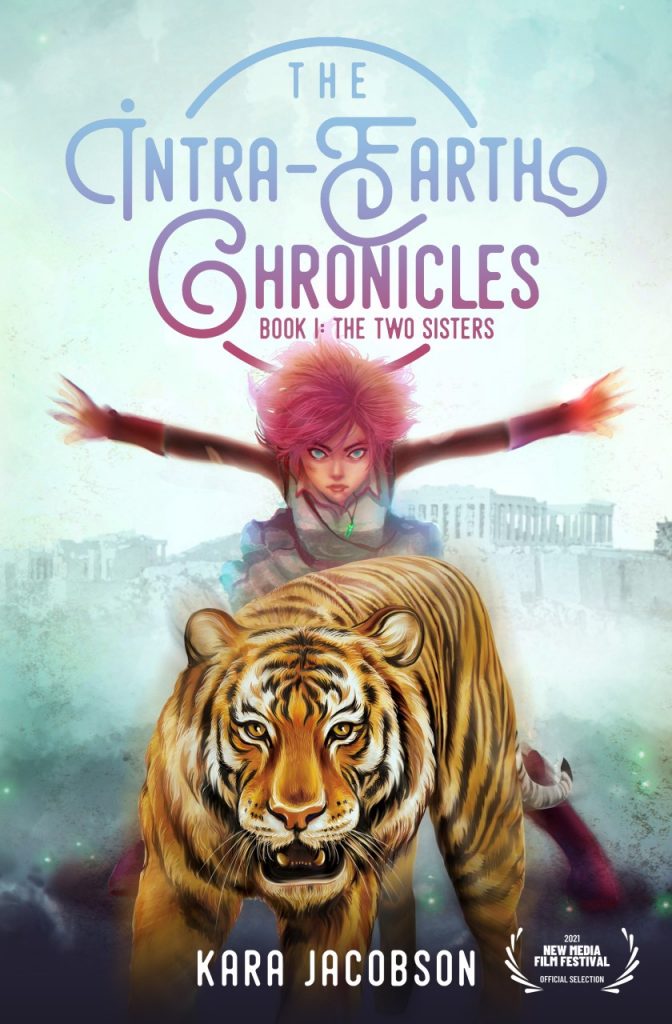 In the year 2444, two noble sisters, Sasha (15) and Adrianne (11), have survived a nuclear fallout, only to be torn apart.
The ground splits open and Adrianne is thrown from her horse, plummeting into the ravine. Spurned on by the hope that Adrianne lives, Sasha embarks on a journey through the desert to face the ravine that claimed her only sister. Meanwhile, deep within the earth, Adrianne is running for her life. She took something that did not belong to her.
In The Intra-Earth Chronicles; Book I: The Two Sisters by Kara Jacobson we experience a fast-paced fantasy adventure woven within the earth, and the unshakeable bond between two sisters.

I have to preface this review by saying that I don't read a lot of children's fantasy or middle grade books, now that my own children are a bit older. And I find them hard to review. Because, while I obviously know I can't judge them by adult standards, it's difficult to know where the line between 'this is written age appropriately' and 'this is just awkwardly written' sits.
In the most general terms, I enjoyed this. I liked the strong bond between the sisters, that the world is colorful and diverse, and the story-line. However, I also thought things progressed so quickly that it was often jarring and the dialogue was quite stilted. Also, while, I wasn't looking for editing mistakes, I did notice a few. Notably a homophone (lay/lei) and an extra 'a' in a sentence on page one. But honestly, there weren't enough to do more than mention it. I can't imagine children will notice, after all.
All in all, I'd call this a middle of the road read for me, with the caveat that I'm not usually a MG reader/reviewer.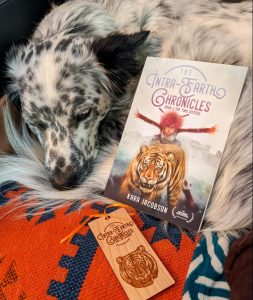 ---
Other Reviews:
Blog Tour: The Intra-Earth Chronicles Book One: The Two Sisters – Kara Jacobson
Blog Tour: The Intra-Earth Chronicles, Book 1 – The Two Sisters