I accepted a review copy of Tides of the Sovereign, by Kate Gateley through Literary Bound Tours. However, I have to admit to not loving the book. So, I held this review until the tour was finished.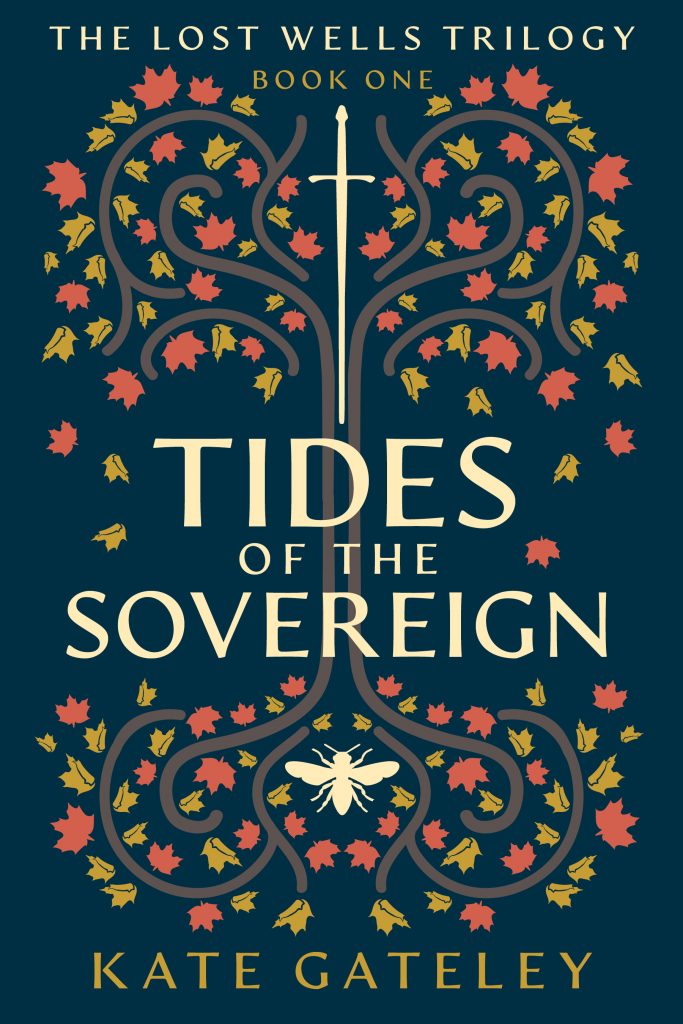 A centuries-old rebirth curse, an otherworldly Celtic prince, and an inescapable prophecy.
Thirty-year-old magic Bearer Julia Harrison had never given the notion of past lives or grand destinies any real credence or thought. She has knowledge of magic, and the power she shares with the women of her bloodline. She's aware of the difference between Druids and Sorcerers, Wielders and Bearers, and so on, but regardless of all of that… her everyday life has always felt quite normal—distinctly unmagical—and never more so than as of late.
With the recent death of her beloved grandmother, Julia finds herself severed from the only sense of place she'd ever known. Grandma Gertie had all but raised her and was easily the strongest connection she'd had to her own magic, and that of the natural world. Without it, she feels lost. Disconnected. Unable to rely on (or even effectively access) her own limited magics in her current emotional state, Julia's primary focus turns to placing one foot in front of the other as she resumes a linguistics degree that has taken far longer to earn than it should have.
But when a visiting professor arrives on her Vancouver campus—one who brings with him an odd sense of familiarity that's almost as compelling as his raw Celtic masculinity, Julia knows that her life's journey is about to change, heading off on an entirely new path. What she could have never predicted, or even dreamed of, was that somehow, they had walked that path together countless times before… each time towards their own inescapable deaths at the hands of Marcus Cassius Longinus, the indomitable "Child of Rome."

Do you I know what my primary thought was on finishing this book? It was "finally!" This book takes more than 500 pages to tell a story that might fill 200, if all the fluff was removed. I was so bored; just so, so, so bored throughout this book. It felt like it legitimately was never going to end.
I kept consciously reminding myself that this isn't urban fantasy, in which I might expect action and adventure. Be that as it may, 500+ pages of be told (not shown, but told about) Julia going to class, eating dinner, living her day to day life AND NOTHING OF NOTE HAPPENING was just more than I could tolerate, let alone enjoy. I was bored!
Then, the whole thing ended (or fizzled out) with Julia miraculously doing something to save the day that she didn't know how she did or even what it was. So, it contained no sort of real agency. Plus, nothing truly concludes. It was utterly anti-climactic.
I'll grant that the writing is mechanically sound, the editing seems pretty clean, and those who like a little bit of sappy slice of life literature might well enjoy this. (The book seems to have good reviews outside of mine). But I'm just glad to be finished and have no intention of continuing the series.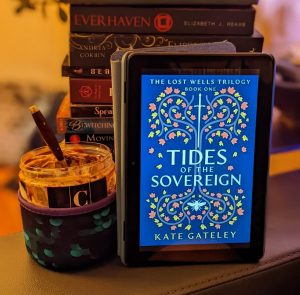 ---
Other Reviews: