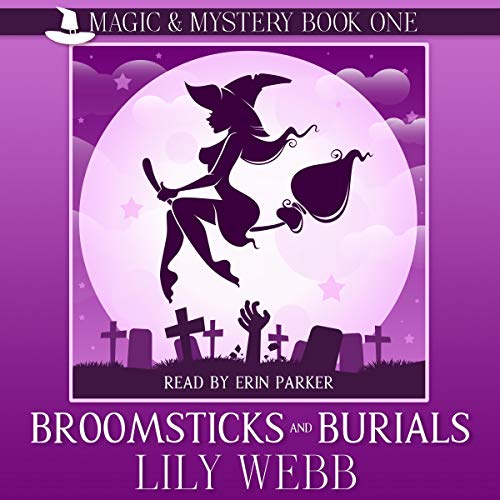 I received an audio copy fo Lily Webb's Broomsticks and Burials.
Description from Goodreads:
Reporter Zoe Clarke's life has lost its magic. So when she gets a job offer in the middle of nowhere, Zoe jumps at the chance to make a name for herself only to find her new home is teeming with magic and paranormal beings—and those aren't its only secrets. 
During a heated election for Head Witch, the most powerful position in town, Zoe's predecessor was buried alive—and accusations are flying faster than broomsticks. Despite her editor's orders to leave the story alone, Zoe can't resist. 
From the front-running witch with a secret to the mysterious vampires pulling strings in the shadows, Zoe knows the truth is just under the surface. So after she discovers she has rare telepathic abilities, Zoe realizes she's the only one who can keep digging. 
Will Zoe's powers lead her to the murderer and the scoop of a lifetime? Or will they send her to an early grave? 
Review:
*Sigh* "It's not you. It's me." This is one of those books. It's a fine book….for someone else. As an explanatory example, the love interest is a golden retriever shifter. Can you get anymore pure than that? The whole book is just too cutesy and Mary Sue-like for my taste. There is absolutely no edge to it at all. And yes, I do realize it's a cozy mystery. But cozy doesn't really have to mean naive. (The word I want to use here is bland, but that will sound far more derisive than I mean it to.) This could almost pass for middle-grade fiction, it's that innocent. 
Regardless, the writing is fine and the narrator (Erin Parker) did an excellent job with it. So, if you're the sort of reader who really likes this sort of book, pick it up. If you like a bit of grit in your fantasy/paranormal/mystery books, you won't find it here.