I accepted a review copy of Cass Kay's Legacy Witches through Netgalley. It's just a couple weeks before Halloween. So, now seems like a great time to read a spooky book. Honestly, I probably should have included it in the list of books for my Winter Reading Challenge. But somehow I didn't have it marked on Goodreads and missed it. Oh well.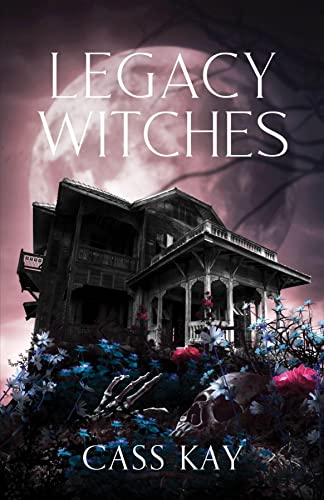 Coming from a long line of murderous witches hasn't exactly been sunshine and rainbows for Vianna Roots. When she inherits the family's haunted house after her mother dies, she decides flipping the rundown dump is her smartest move—but the ghosts that haunt her have a different plan.
When Vianna finds the ghost of her childhood friend Nancy, she's drawn into the mystery surrounding her friend's death. Her meddling attracts the attention of the oldest coven in Salem. In order to get her out of town, they make an offer on the house, but Vianna hesitates. She's no longer sure she wants to abandon the demon familiar who possesses her home, the transgender outcast witch—who may just be the best friend she never knew she needed—and her high school crush, who now wants her in his life.
Vianna must find a way to solve the case of her murdered friend, stay out of the hands of the most powerful coven in Salem, and face the past she's so desperately tried to run away from.

I enjoyed the heck out of this. There's no romance. But it's a fun, witchy, urban fantasy story. After the death of her mother, Vianna returns to the home she fled a decade earlier—her own personal version of hell—then, has to rescue it and herself in the process. There's a fun cast of characters, both wonderfully diverse friends and smarmy fiends. The writing is clean and easy to read and I was invested in the outcome.
My only real complaint is that I didn't really feel the murderous part of the murderous coven, outside of Vianna's mother and the villain. Everyone else seemed too lovely to live up the author's assertion that they weren't.
The book reads as a stand-alone, but ends with an opening for sequels. I'd happily pick one up.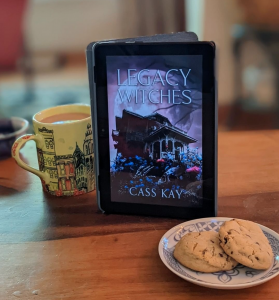 ---
Other Reviews: