Somewhere along the way I picked up a freebie code for an Audible copy of The Demon of Mansfeld Manor, by S. A. Jacobs.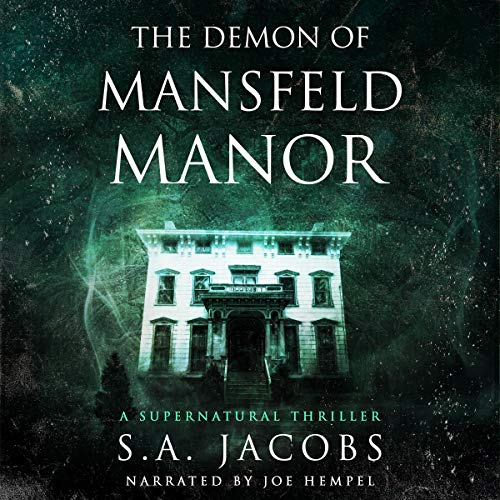 An unexpected inheritance. A stately manor. A place of evil. 
Jim Bauer is shocked when he inherits a large sum of money and a historic mansion. The mysterious gift comes with a stipulation, however; he must use the funds to restore Mansfeld Manor to its original condition. 
What Jim doesn't know is that this home has a terrible history. As he works to restore the manor, he begins to learn the terrifying secrets of its past. He discovers tales of missing persons, rumors of occult rituals, and sightings of a ghostly wolf on the grounds. 
And now the evil has begun once again.
Even with the help of a paranormal investigator and a woman with ties to the manor's history, Jim is left to answer the biggest questions of all: Why was he chosen to inherit the manor? And what does the evil want from him? 

I thought this was a fine supernatural or paranormal mystery, though not excellent. It held my attention and the characters were likeable enough. But I never felt particularly attached to them. I never truly felt the threat the demon at the manor posed. The villain is evil for boring, unoriginal reasons. There seemed to be an unexplained shift in Jim's attitude toward the investigator toward the end. The twist wasn't particularly shocking, etc. But the writing is pretty clean and the narrator did a good job with it. So, I'm calling it fine, even if it's not topping any favorites list for me.