In May, when the SCOTUS leak first dropped, before the Supreme Court actually made their appalling ruling on Roe vs Wade, Charlie Nottingham organized a #ReadForOurRights event over on Tiktok. She and several other authors agreed to donate the proceeds from book sales that month to campaigns fighting to reestablish and/or protect women's rights. I ordered several books from several authors during this event. (Something like 17, if I'm remembering right.) Raven's Cry was one of them.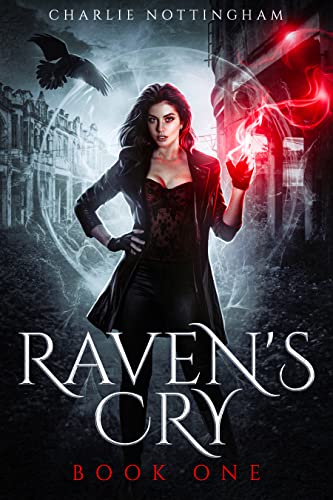 Everyone has skeletons in their closet, but Rain's are learning to open the door.
Rain's lost everything in the last decade. Her grandmother, her brother, and her family home might be next. All she has is Graham – a powerful Fae who illegally escaped the Fae Realm and has been her best friend ever since.
Until Ezra – the sexiest Vampire she's ever seen – commissions her for one hell of a job. Cleansing dozens of vengeful spirits from an abandoned mansion for a life changing amount of money.
All Rain wants is to focus on her budding relationship with Ezra, but the ghosts in the mansion have awoken the ones Rain has spent a decade trying to keep locked up.
But Rain isn't the only one with secrets. Ezra has a few of his own.

This was my first Charlie Nottingham books and I enjoyed it a lot more than I expected. I liked all of the characters, the world seems interesting, and the writing flows naturally. Focus-wise, I'd consider it much more a sweet building-of-a-polyamorous-relationship than anything else. (Which makes me laugh because it's labeled a "Dark Paranormal Romance Reverse Harem.") I'm not suggesting the fantasy element is unimportant. But it is definitely given less page time that the romantic elements.
It's also quite slow to build, both the 4-way relationship (with one of the men not even appearing until quite late in the book) and the fantasy/mystery/action element which only really ramps up toward the end of the book. None of this is said to discourage reading the book. I enjoyed the heck out of it. In fact, I finished it disappointed to discover book two isn't out yet. I pre-ordered it though. So, all in all, I think I've found a new author to follow.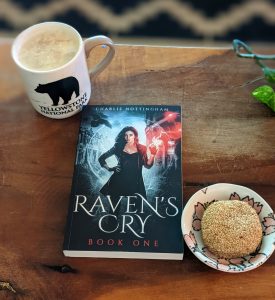 ---
Other Reviews:
Book Review: Raven's Cry by Charlie Nottingham