I received a Bookfunnel audio copy of Camilla Isley's A Christmas Date (narrated by Tami Raistrick). I read it as part of my Christmas Reading Challenge.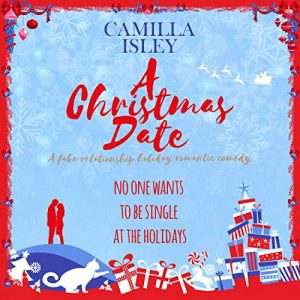 No one wants to be single at the holidays.
Even Little Miss Grinch, Nikki, a successful and independent woman, must face her bachelorette status at the most horrible time of the year.
December is her personal version of holly-jolly hell: a merry torture made of couples kissing at every corner, forced vacation days, and an inescapable family reunion.
And when her baby sister announces she's engaged—to Paul, the man Nikki is secretly in love with—and that he's spending the holidays with them, Christmas starts looking bluer than ever.
Nikki can't possibly survive an entire week trapped home as the family's spinster. But she has no time to meet men or to try the newest dating app, she's too busy working as a video producer for an advertising agency.
So what's a girl to do?
Nikki has the perfect solution: to hire a fake boyfriend.
Luckily, her job gives her access to an endless catalog of gorgeous actors to choose from.
But Nikki will soon discover that keeping business and pleasure from mixing isn't so easy, and that she might not be immune to a little mistletoe magic. Especially not when she picked out the perfect man as her Christmas date…


I thought that this was a sweet, if formulaic holiday romance. Some of it stretched credulity. I mean Nikki believed the actor when he inferred he suddenly caught real feelings for her, when I think most people would have just thought 'he's a good actor.' And I wouldn't say there is much in terms of burgeoning romance. Love just sort of suddenly appears. The sister's 'Oopsie, I fell in love with the man I know you've loved for years, when I only meant to date him a little to annoy you' was forgiven far too easily. Similarly, years of animosity between the sisters was erased with a single conversation. So, I wouldn't call it overly believable. But how many Christmas rom-coms are? Diego was super sweet and the writing and narration were both good. I'd happily read another Isley book.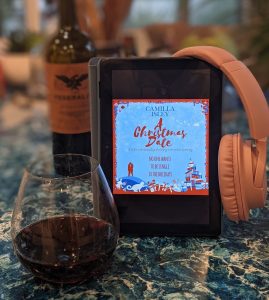 ---
Other Reviews:
---
Come back tomorrow. I'll be reviewing Mine To Five, by Tara September.