I borrowed an audio version of Melinda Chase's Forty, Fabulous and…Fae? through Hoopla.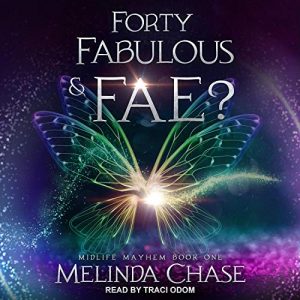 No one expects their happily-ever-after to end at forty—but here I am one Prince Charming short of a fairytale.
Living back at Mom's place with her and Gram is not how this ex district attorney intended to start the next chapter of her life, but I shouldn't be surprised it's where I ended up.
You see, my family is cursed. Literally.
At least that's what both Gram and Mom claim. I've never given much thought to their ridiculous superstitions, but when three local patrons from my mom's occult shop end up dead, even I'm a bit unnerved.
So, I decide to dive right into the crazy headfirst. And what I thought would be the end of my journey…may only be the beginning.

Meh, this wasn't bad, but it wasn't fabulous either. I think it just needed another 100 pages—taking it from a novella to a novel—to carry it off. As it is, everything feels a little sketched out, none of the characters feel particularly well-fleshed, and the plot barely starts before the book ends on a cliffhanger.
I liked Shanna well enough, but she's the only character you get to know, and barely even her. And notably, since this is supposed to be PWF, nothing about her or her situation feels 40+ years old. She could have been 25 and the book would have felt exactly the same. Her being a DA is literally extraneous to the plot. What's more, I think given the lack of age-defining characteristics, mid-twenties would have fit the plot better. (I always wonder in such scenarios if the author just aged the character up to catch the PWF wave, but of course I don't actually know.) Everyone else is either just a name or a card-board cutout not worth mentioning.
The writing is quite readable, though, the narrative has an appreciable tone, and the audiobook narrator (Traci Odom) did a good job. But I'm still pretty meh on the whole thing. I don't think I'd bother with the next book. I'm just not invested enough to really care what happens.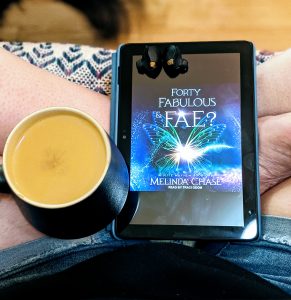 ---
Other reviews: