I received a copy of Aleera Anaya Ceres' Queenie & the Krakens in my November Supernatural Book Crate this month. While I don't dislike this cover, I really do wish they would just leave the original covers on the monthly book selection. I almost always like them better. I don't know if it's a cost thing or a 'special edition' thing, but I think I say this every time I post a Supernatural Book Crate book, and I probably will continue to.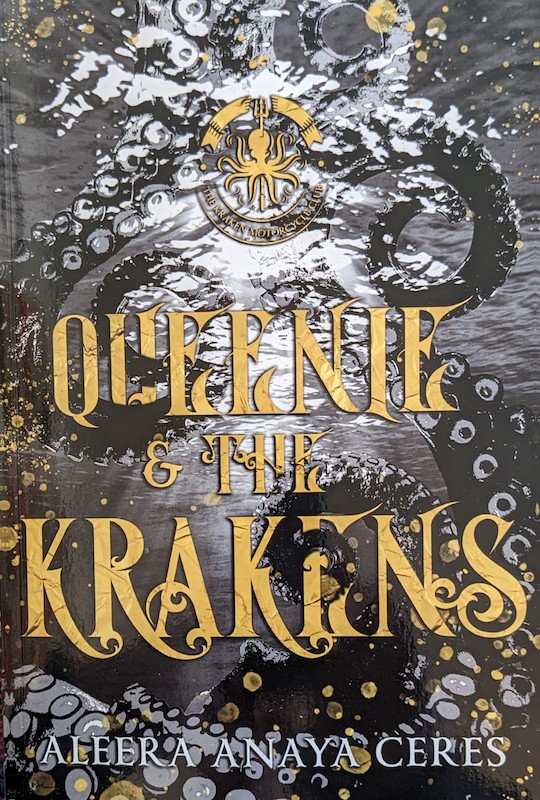 Naomi Queen swore to herself she'd never get involved with criminals. She didn't want any part of the world that raised her because she knew the trouble the malicious underground could bring. But all that changes when she witnesses a murder between a gang of mermen shifters.
Swept into the maelstrom of the paranormal criminal underbelly wasn't exactly high on her to-do list. Neither was being hunted by the murderous gang that called themselves the Rogue Waves.
With her life in danger, Naomi has no other choice but to accept protection from the deadly MC's rivals. But hiding at the Kraken Motorcycle Club's compound was the last thing she wanted. These mermen are dangerous, violent, and sexy. Everything she's tried to avoid. They'll chew her up and spit her out like the vicious sharks that they are… or they'll try to.
Naomi has a few tricks of her own up her sleeve, and if the Krakens thought she'd be a meek little witness, they have another thing coming. She can be as ruthless as the monster whose name they carry, and by the time she wreaks havoc upon their lives—and their hearts—they won't even know what hit them.

This has absolute chaos gremlin energy to it, and I'm here for it. Now, I didn't like every aspect of it. It hit on some of my personal icks. But for the most part, I thought this was a lot of crazy, absurd fun.
Let's just talk language for a minute. I curse like a sailor. So, the fact that these mermen motorcycle gang members do, too, didn't bother me at all. However, I just can't with the way women are always referred to so derogatorily. (This is in a lot of MC books, not just this one. But it really seemed to stand out here.) Bitch, for example, is used as an insult, a neutral description or identifier (i.e. not a man), and endearment in this book. And Old Lady is something to aspire to (separating you from the club whores). And I just can't with it. I'm not saying anything general. It's just one of my personal icks when women are talked about this way by the love interest(s), and it kept me from liking the book more than I did.
I loved the idea of the mermen motorcycle gang. But, honestly, the shifter aspect of the book was minimal, which was disappointing. Also, the book needs an editor. The prefix "pre–" means before (as in prefix). Just learning this one piece of grammar would correct about half a dozen misuses of the word precedes alone, for example. The book isn't bad about typo-type editing mistakes. But there are a lot of misused words.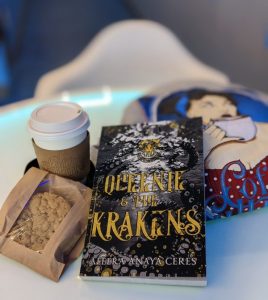 Having said all of that, while the reader doesn't get to know the men well (it's erotica, after all), they are a lot of fun. Box and Slug, especially. And I love that there weren't immovable gender dynamics. Swords cross. Dominant men flex unexpectedly. Queenie tops, etc. And I appreciate that she had a backbone of steel and saves herself over and over again.
All in all. I didn't love-love this. But I enjoyed the ride enough to want to check out more of Ceres' books.
---
Other Reviews: