I saw The Alpha's Warlock, by Eliot Grayson, recommended on Instagram. So, I borrowed an audio copy through Hoopla. It was narrated by Chris Chambers.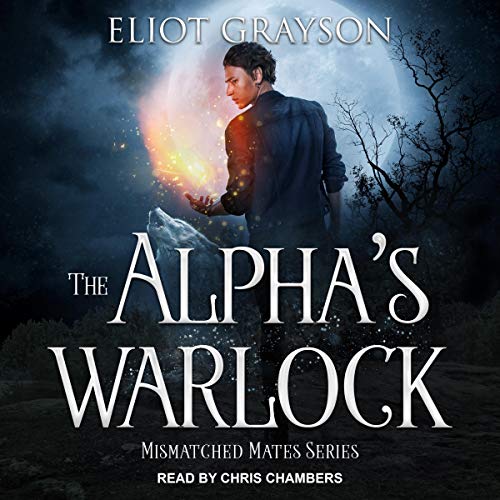 Cursed, mated, and in for the fight of their lives….
Warlock Nate Hawthorne just wants a cup of coffee. Is that too much to ask? Apparently. Because instead of precious caffeine, all he gets is cursed by a pack of werewolves who want to use him for his magic. Now the only way to fix the damage is a mate bond to a grumpy and oh-so-sexy alpha in the rival pack, who happens to hate him. This is so not how he wanted to start his day.
Ian Armitage never intended to take Nate as his mate. The Hawthorne family can't be trusted. Ian knows that better than anyone. The fact that he's lusted after the way-too-gorgeous man for years? Totally irrelevant. Ian's just doing what is necessary to protect his pack. This whole mating arrangement has nothing to do with love and never will. That's his story and he's sticking to it.
Nate and Ian will have to work together if they have any hope of staving off the pack's enemies and averting disaster. That's assuming they can stop arguing (and keep their hands off each other) long enough to save the day….

This wasn't very good.The idea underpinning it was fine and the writing seemed readable (though I had an audio copy, so that's hard to judge), and the narrator did a good job. But the execution was simply lacking. The book felt like a second book, though I don't think it is. The plot is far too focused and centered in a small room with two people and far too little on what is happening in general, such that whole swaths of the plot fell flat and there wasn't any resulting tension (even in scenes where there should have been). The bickering between Nate and Ian didn't feel like appreciable banter, but like two adolescents sniping at one another and I didn't feel the love at all. I gathered that the author was trying to infer the two had had crushes on one another for a while, but you don't feel it. All in all, this one was a flop for me.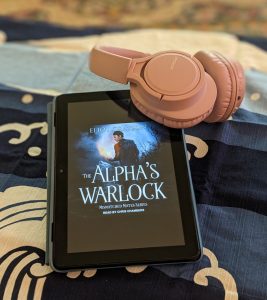 ---
Other Reviews:
Review: The Alpha's Warlock (Mismatched Mates #1) by Eliot Grayson
Review: The Alpha's Warlock by Eliot Grayson
Book Review: The Alpha's Warlock (Mismatched Mates Book 1) by Eliot Grayson [Audiobook]