Tara September had a promo over on Sadie's Spotlight that included a giveaway for an audio copy of a book from her backlog. I got lucky and won a copy of Mine to Five. Since it turns out to be a holiday office romance, it's perfect for my Christmas Reading Challenge.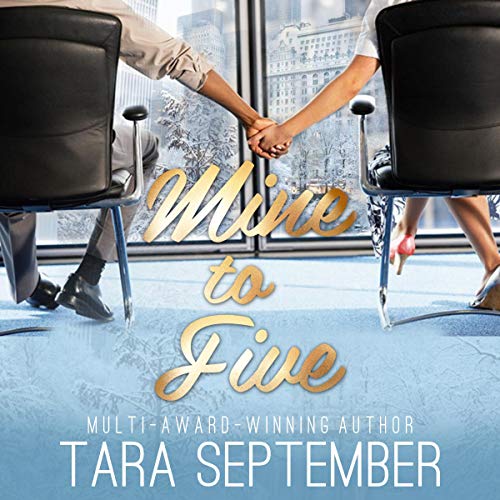 'Tis the season for an office romance!
Working beyond nine to five and barely getting by, Melanie Thomas is eager to celebrate the impending holiday season and to toast the start of her dream marketing job over drinks with her boyfriend. Unfortunately, he has different plans—like seeing other women.
Indulging in a pity party with tequila, Melanie confides in a sexy stranger at the bar. It's almost Christmas, one night of letting go won't hurt anything, right? Turns out it just might—when the stranger is her new boss. Determined to succeed at her job, Melanie won't be scared away. This is her chance, even if her hot boss has her feeling all merry and bright and wishing for a less than professional relationship.
Matthew Ryans is burned out and on thin ice at the company he helped build unless he gets his head back in the game. Yet, his head, both upper and lower, are quickly becoming obsessed with his new assistant. Still, he can't seem to fully begrudge Melanie's distracting presence and the Christmas joy she brings with it. Especially considering that her enthusiasm has him reenergized. For once, he is longing for Mondays, but with his heart and job on the line he can't risk blurring the lines no matter how strong the lure of holiday mistletoe is.
Will their holiday passion be able to fuel mutual career success, or will it only get in their way in the New Year?

I found this fun but super predictable. It doesn't deviate from the well-trod path even a little bit. But I also realize that this is part of what people like about holiday romances. So, I suppose this is a success in that regard.
I liked both characters well enough, though I thought their relationship (even with the awkward start) went from casual work colleagues to casual come-meet-my-mother way too quickly. And I was a little squinked out by the power imbalance of Mathew being older and Mel's boss. I realize this too is a fantasy—the powerful boss falling for the assistant. But it is pretty cliched and when the friction was introduced in the last quarter you really felt it.
The writing is crisp and easily readable…or listen-to-able in my case and the narrator—Verla Bond—did a good job. All in all, not a big winner for me (mostly because it's not really a story-line I gravitate toward in general), but also not a raspberry either.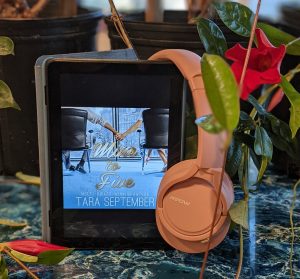 ---
Other Reviews:
Book Review of Mine to Five by Tara September
Mine to Five by Tara September **Book Review** @rararesources
What's Beyond Forks: Book Review Mine to Five, by Tara September
Come back tomorrow. I'll be reviewing In Case Of Emergency, by Keira Andrews.