I purchased a copy of Katee Robert's The Dragon's Bride.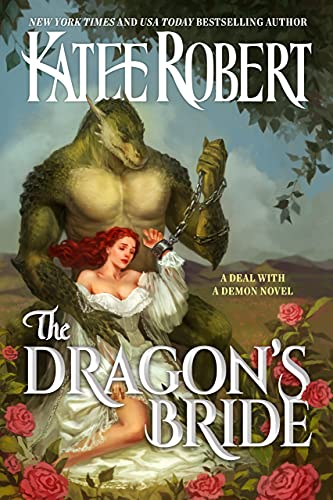 Briar Rose might have a name out of a storybook, but she learned at a very young age that no prince was coming to save her. She'll have to save herself. Unfortunately, even that is an impossible task in her current situation—trapped in a terrifying marriage to a dangerous man.
Desperate times call for desperate measures, which is how she finds herself making a deal with a demon. Freedom from her husband…in return for seven years of service.
She expects the service to be backbreaking and harsh. She doesn't expect to be put on an auction block in a room full of literal monsters and sold to the highest bidder.
To Sol.
A dragon.
He might seem kinder than his fearsome looks imply, but she knows better than to trust the way he wants to take care of her, or how invested he is in her pleasure. In her experience, if something seems too good to be true, it certainly is.
Falling for Sol is out of the question. She's suffered enough, and she has no intention of staying in this realm…even if she leaves her heart behind when she returns to her normal life.

I had a pretty middle of the road reaction to this book. But that feels a little disappointing. I saw it raved about and recommended so very many times that anything less than utterly loving it feels like a let down. But if I force myself to let that go, I can admit that I enjoyed this book, just not as much as the reviews led me to believe I would. (That's the danger of too much hype, right?)
On the positive side, Sol is just a doll. He's so sweet, even with his dangerous edge. It would be hard not to appreciate him. Similarly, Briar is a fun character. I very much appreciated that she was able and willing to go for what she wanted. The overall world seems fun and the writing is easy to read.
On the negative side, I didn't think the sex scenes fit the characters. This might take little explaining and is 100% subjective. I'm not going to be all 'no abused woman would do x, y, or z.' I can't know what someone with a history of abuse would or wouldn't do in any given scenario,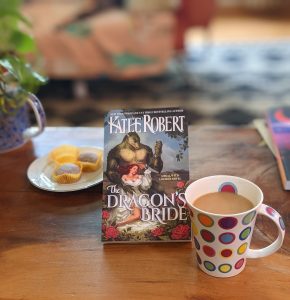 let along when faced with a dragon. But what I will say is that I didn't feel like the characters Sol and Briar were outside of the bedroom matched the characters they became in bed. It's hot and very on point for current spicy fantasy trends. But it felt a lot more like it was written to those same trends than to character consistency. And this annoyed me…even if it was hot, as I said.
All in all, I liked the book. I'll read the next one. But it wasn't the knock-it-out-of-the-ballpark I was hoping for.
---
Other Reviews:
Review: The Dragon's Bride by Katee Robert